Toast To Pastor Osagie Ize-Iyamu (POI) @ 60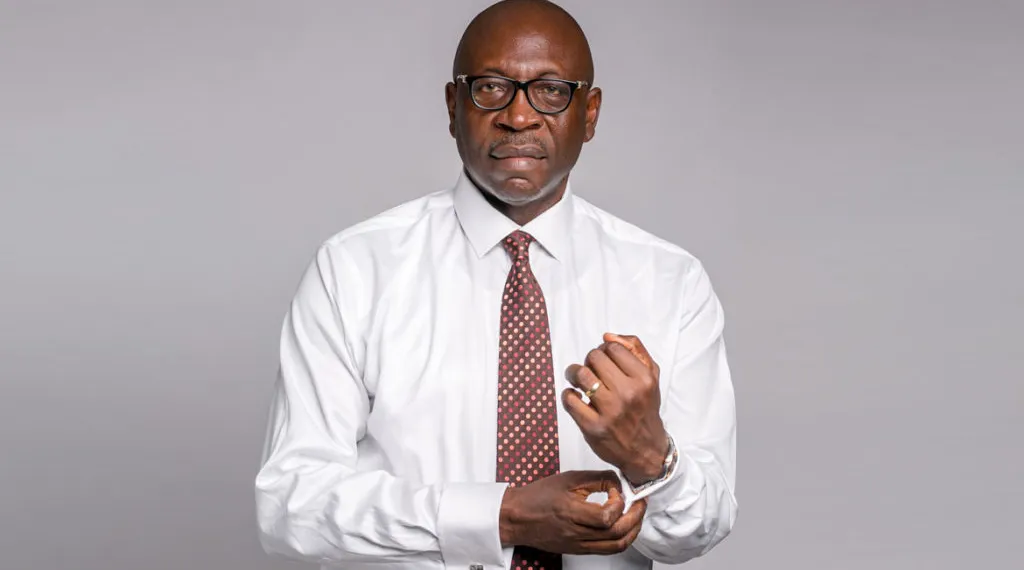 I rejoice with a true friend, brother, and indomitable personality, Pastor Osagie Ize-Iyamu (POI), on the joyous occasion of his 60th birthday.
Attaining the Diamond Age, it is often said, marks the formal admittance into the Elders' Club. Yet, for years, Osagie has displayed wisdom and acts of leadership that should have earned him a vantage seat among the elders.
He demonstrates fidelity to faith, family, and friends. Indeed, he has a gift for winning and keeping friends, a habit underpinned by loyalty. POI easily spots the talent in others and does not hesitate to tap into such pool of capacity.
Osagie and I served in the same government at a time of high political tension arising from the factionalisation of the then ruling People's Democratic Party (PDP) in Edo State. He was Secretary to the State Government, while I was Commissioner for Information and Orientation.
We had mutual respect for each other, a healthy working relationship, and developed a friendship that has not waned. He had an excellent grasp of governmental affairs, with latitude to function as an effective clearing house and Cabinet Secretary. The latitude derived from the trust and confidence reposed in him by the Governor.
Among the many issues we handled, I recall how his timely and wise counsel steered a strategy committee off a proposed course of action that might have complicated matters during the 2005 Igueben Local Council crisis, following the forceful takeover of the secretariat by a suspended Chairman.
I should also add that one of the remarkable projects we worked jointly on was the creation of the Edo State Oil and Gas Producing Areas Development Commission (EDSOPADEC). He chaired the committee, of which I was a member, that researched into and prepared the framework of the Bill that led to the establishment of EDSOPADEC in the twilight of the administration.
It is instructive to contemplate how Pastor Osagie combines high-grade work in God's vineyard with politics, and business. He is a relentless political organiser with penetrating insights into election mechanics, and his two unsuccessful attempts at becoming Governor point less to his state-wide popularity than the overwhelming influence of extra-territorial political forces on the one hand, and to treachery in the usually slippery terrain of partisan politics. His understated lifestyle speaks to a lack of extravagance that is at variance with the flamboyance of some contemporaries in similar circumstances.
Whenever the need arises, Osagie is generous of his time, experience, and influence in aid of his friends and associates. About a decade ago, I had a run-in with some land grabbers over an unencumbered landed property in Benin. I called POI and briefed him about the location of the property and the identity of the threatening trespassers who were youths in the area. Osagie summoned a sit-down at his residence.
I flew into town. The meeting involved myself, Venerable Ighodaro, and some of the youth leaders. The matter was resolved with the firm understanding that the trespassers should steer clear—and that has not been violated ever since.
An assessment of Nigeria's Fourth Republic since 1999 cannot fail to note the rampant lack of internal party democracy and the concomitant rise of godfatherism with its signature arbitrariness and imposition of candidates whether at congresses or during general elections. At great personal risk and discomfort, Osagie spearheaded the audacious challenge to godfatherism in Edo politics. His Grace Group morphed into a vanguard of political mobilisers that gave verve and meaning to the group's slogan: "No Man Is God." The legacy of that struggle endures as a constant reminder of the imperative of effective political party management.
The road ahead is far and pregnant with possibilities. So, here's wishing Pastor Osagie (POI) more grace and blessings from the Almighty, to increase Osagie's mileage in an eventful journey through life. Happy 60th Birthday—and many more pleasant returns.
Kingsley OSADOLOR, Esq.
Good Morning Nigeria
Nigerian Television Authority
June 21st, 2022