Omatseye's Train of Traitors: A Columnist's Flight From Reality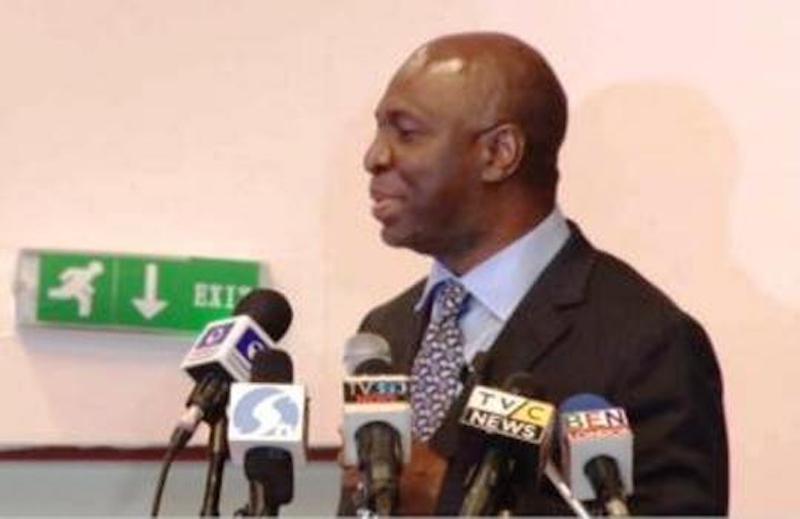 Mr Sam Omatseye's piece titled Train of two traitors was a masterpiece in character assassination aptly aimed to satisfy the proprietorial and political interests of the owners of his news platform.
However, the extent that a man that was once elevated for his dazzling dissections of the social political milieu in our country would now go to help achieve the life ambition of a man that for the first time caused Parkinson's to trend in the country is ironic.
Atiku Abubakar, the presidential candidate of the Peoples Democratic Party, PDP and his running mate, Dr Ifeanyi Okowa were the butt of the character assassination of Omatseye in his latest piece on the back page of The Nation. It is the first of what is expected to be paranoid frenzies couched in Shakespearian diction as the campaign season progresses.
Of course, Omatseye did not leave any room for equivocation as to his intentions as a suicide bomber garbed as a columnist in his misguided piece on traitors. A footnote to the piece was the homecoming of Asiwaju Bola Tinubu to Lagos following his emergence as the All Progressives Congress, APC presidential candidate.
Indeed, the shame for Omatseye could have been seen in the fact that his hero arrived Lagos after the obscene political bazaar in which, for once, the interest of the presidency was overwhelmed by the dollar rain that turned the APC convention into a celebration of filthy lucre. In the days of yore, and truly if Tinubu were not involved, that outing that devalued our consciousness and our naira, should have had Omatseye's pen bristling with righteous indignation.
Omatseye Traitors of Selective Amnesia
The selective amnesia that Omatseye brought to bear was apparent in the fact that he failed to do a proper line up of the two major contestants.
Atiku Abubakar, the PDP presidential candidate, within the agreeable time frame named Okowa as his running mate.
In relating how he came about his choice of Okowa, Atiku said:
"In meeting up with this expectation, and more importantly to ensure that I make a pick of a running mate that you shall be proud of, it became necessary for me to be introspective about my choice.
"The Governor of Delta State, His Excellency Dr. Ifeanyi Arthur Okowa and I share a lot of personality attributes in common. He is a fine gentleman, but tenacious. His experience as a Senator will come in handy in some of the legislative reforms that are urgently needed to reformat our governmental processes.
"Ifeanyi and I are incurable optimists in the future of Nigeria and the promises it holds as one united, peaceful and prosperous country."
It is, however, a sad commentary in the obfuscation that Omatseye brings to bear that it slipped from his memory that weeks after Tinubu emerged that he is yet to publicly declare his running mate.
His statement declaring that he had submitted his name to the Independent National Electoral Commission, INEC read in part:
"As stipulated by the electoral law and Independent National Electoral Commission guidelines and timetable, the standard-bearer of the APC, HE Asíwájú Bola Ahmed Tinubu, has returned his duly completed nomination forms to INEC.
"The forms were returned on Wednesday, June 15, two days ahead of schedule.
"We wish to reiterate that HE Asíwájú Tinubu stands ready to contest the February 25, 202,3 presidential election to deliver progressive good governance to our people," the statement said.
The statement was silent on the name of his running mate. It has now been understood that he has submitted a placeholder to occupy the space while searching for a running mate.
The conceited bearing of the statement is something that should be of interest to all Nigerians desiring of sincere change. How dare you take a nation for granted as concerning your running mate?
Atiku in his statement diligently put it that his running mate should be just as himself, be ready to be president. However, Tinubu whose life ambition to be president apparently is not prepared to give room for anyone else.
Omatseye And Traitors: Who Is APC's Running Mate?
The vacuous submission of the APC presidential candidate is reflective of the six-month suspense that the outgoing Muhammadu Buhari administration subjected Nigerians to after inauguration in the matter of the naming of his ministers in 2015. Even more shocking to Nigerians is that Tinubu's impassive proclivity to good governance procedure has started even before the election.
Is it not mockery that Omatseye came out assassinating with his pen the PDP ticket whereas the APC is yet to name its ticket?
Indeed, his piece on the train of two traitors is laced with repeated half-truths as to the cultural links between the Ika of Delta State and the Igbo. It is also replete with falsities about Atiku. Even more embarrassing is the deliberate concealment of the injurious candidature of his principal.
The 2023 campaign season is indeed a long one; one that Nigeria has not seen for a long time. It is unfortunate that Omatseye so early removed himself as a sincere commentator. So from henceforth everything he writes will be seen and regarded for what it is, a distortion of reality.