Ekweremadu Organ Transplant Saga: New Revelations From UK Visa Application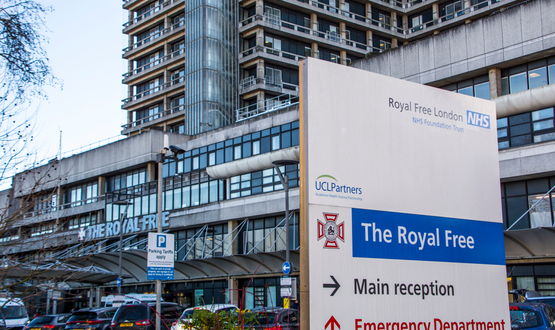 A new twist to the arrest of Senator Ike Ekweremadu and his wife, Beatrice was emerging on Thursday evening after a letter from him to the Visa Section of the British High Commission backing the  travel application of the boy for organ transplant came to light.
In the letter dated December 28, 2021, Ekweremadu said that the boy identified as Mr Ukpo Nwamini David was travelling to donate a kidney to Ms Sonia Ekweremadu, his daughter who was down with kidney failure and needed a kidney transplant to stay alive.
The letter said the medical investigation would be at Royal Free Hospital, London and that he, Ekweremadu would be providing the funding.
It was gathered that all the arrangements had been tied up with the boy's family but that things went awry when after arriving the United Kingdom it was discovered that the boy whose age was given as 21 didn't want to return to Nigeria as had been bargained.
It was gathered that the boy on the encouragement of a relative reported to the police that he had been trafficked to the United Kingdom for organ harvesting. He gave his age as less than 21.
GreenWhiteGreen GWG has not been able to confirm the narrative from the boy's side, however, one Ikem Okuhu who came to the defence of Ekweremadu on Facebook gave the perspective of the Ekweremadus on the organ transplant fiasco.
Okuhu said: "He (Ike) has a daughter who needs a kidney transplant and a willing donor was seen in Nigeria and travel preparations were made.
"Ike Ekweremadu did write to the British High Commission, explaining the situation and the donor travelled to the UK with the patient.
"The donor is a 21 year old man and not a girl as many are writing.
"He is not a minor and as it happened, the organ did not even match."
"Not wanting to return to Nigeria, the donor went to report that he was trafficked to London for possible organ harvest, believing the same would guarantee him asylum."
The account from Okuhu and the letter from Ekweremadu backing the boy's application for visa for the purpose of donating a kidney to his daughter was bringing to question the case brought against the former deputy president of the Senate.
Meanwhile, Ekweremadu and his wife were refused bail when they appeared before the court earlier on Thursday.