Re: Sam Omatseye's Train Of Traitors
By Ikenna Okoye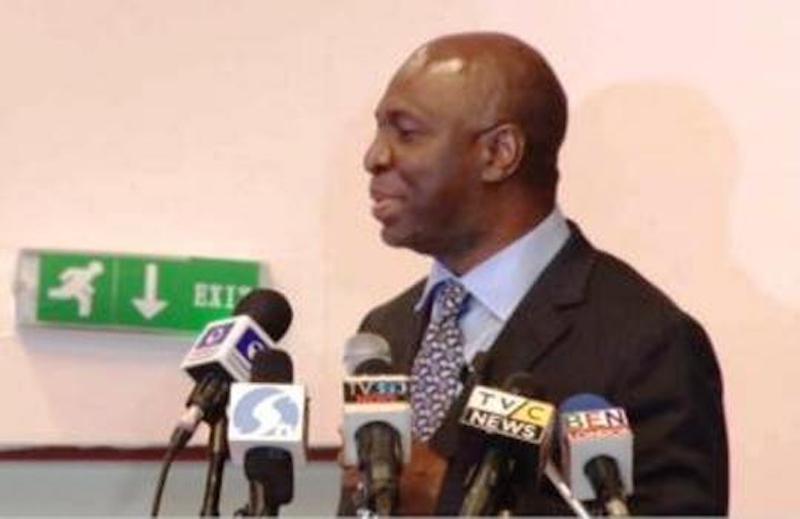 I read Sam Omatseye's piece in The Nation's publication of 20th June, and I am really disappointed that Sam Omatseye, chose to expose his rather unfortunate decline.
I am not surprised as he has to earn his upkeep from working for a man whose other source of income is Lagos State. The same man has also faced indictment for as exposed by the United States of America State of Chicago indictments in 1993.
It is supposedly educated people like Sam Omatseye who allow Nigerian crooks to hold sway in our body politics. But only God knows what you spend your money on, that you'd rather sing praises of a baron, than contest election to serve the people better.
I am amazed that you can pour invective on Alhaji Atiku Abubakar whose educational background is not in dispute. A man whose source of income is verifiable. A man who has not done mathematical abracadabra with his age. A man who has never hidden any of his wives.
A man who is proud to talk about his parents, their lives and their death. A man who we are sure is from Jada, in Adamawa State. A man who does not claim a foster parent's name and place of origin as his.
Okowa looked us in the eyes and proclaimed, according to you, that he is not a traitor. Can Bola Ahmed Tinubu look us in the eye and proclaim he was never a baron?
Asiwaju Bola Ahmed Tinubu was Lagos State Governor for eight years, but he achieved four major things: mentorship of very few decent men, elevation of members of his immediate agbero constituency, turning Lagos State into a slum and raping the economy of Lagos State since 1999.
He exhibited his very uncouth nature in his tirade in Abeokuta just before the APC primaries. Asiwaju was a desperate sight to behold both in Abeokuta and at the Eagle Square on the day of APC primaries.
Kindly play back the tape to when Vice President Yemi Osinbajo was making his speech. If eyes could kill, Tinubu's eyes would have killed Osinbajo as he stood on the rostrum. You said Atiku put party above nation in choosing Okowa as his running mate. If APC did not put party above state, why would a Tinubu emerge the Party's Presidential flag bearer instead of Yemi Osinbajo or even Jack Rich who spoke flawless English, and espoused some sound economics?
I don't know what your problem is with PDP and Igbo politics. Ifeanyi Okowa is Igbo and Igbos from Rivers and Delta States are bona-fide members of Ohaneze nd'Igbo in which organisation, they hold posts.
Governor Wike's brother is Chairman Ohaneze nd'Igbo in South Africa for your information. Atiku Abubakar on the other hand, has never dissembled in politics, rather as the unifier he is, had always stepped down his ambition for others.
Think back to Abiola, Obasanjo and Atiku's roles in their emergence. Unfortunately your Bola Ahmed Tinubu is the one who betrayed the Yoruba by not supporting restructuring and not coming out to endorse Amotekun. Neither has he condenmed the wanton killing of his people. Not even the killing of Pa Fasoranti's daughter, Mrs Olakunri.
Delta politics is not like South West politics where Asiwaju Bola Ahmed Tinubu, would foist his relatives on the people as governors. Rauf Aregbesola and Oyetola on my mind. If not a greedy man, why would Tinubu want his immediate family to take office in government. Atiku as astute and successful as he is, has groomed his sons in his line of legitimate businesses.
I think you should rather occupy yourself with getting your principal, Bola Ahmed Tinubu, to prepare for the election ahead. It is sad that a man who claims that being president has been his lifetime ambition, Mr Emi L'okan, could not come up with a Vice Presidential candidate within the stipulated time given by INEC. It shows a man bereft of ideas and not ready for the position that has long denied him sleep. Or he thinks he can buy the entire nation with money in bullion vans?
In more civilised climes, Bola Ahmed Tinubu should be elsewhere.
Ikenna Okoye , Uwani, Enugu, Enugu State.