Ekiti: APC-USA Congratulates Oyebanji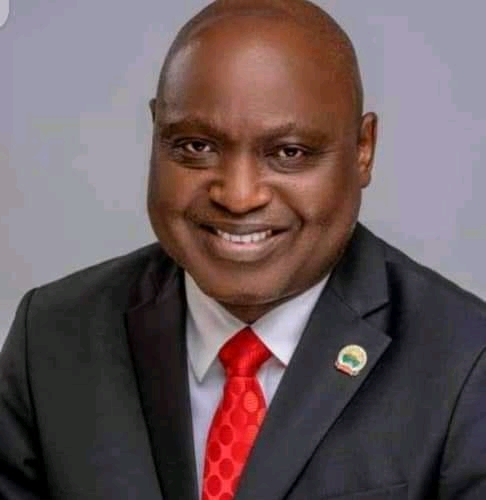 The All Progressives Congress United States Chapter has congratulated Mr. Abiodun Oyebanji on his victory in the last Saturday governorship election in Ekiti State.
In a statement signed by Professor Adesegun Labinjo, the Chairman, Judge Dele Alade, the BOT Chairman and Professor Francis Onukwuli, the Publicity Secretary, the APC-USA Chapter expressed its happiness at the success of Mr. Oyebanji at the polls which is a clear evidence of the confidence the Ekitikete has for the governor-elect.
APC-USA said that it believed that Mr. Oyebanji will perform well in office, and consolidate and build on the achievements of Gov Kayode Fayemi.
APC-USA applauded the peaceful conduct of the election by the INEC, and the peaceful and the orderly manner the people of Ekiti State freely exercised their voting rights. APC-USA believed that Mr. Oyebanji has the experience it takes to effectively govern Ekiti State, and execute the programs and projects that will rapidly develop the state and lift more Ekiti people out of poverty and insecurity. The chapter said that Mr. Oyebanji, having worked closely with Governor Fayemi, is fully prepared and equipped for the job and will hit the ground running the first day in office.
APC-USA called on the governor-elect to understand that there is no room for failure and corruption as the Ekiti people deserve quality, honest, transparent and visionary leadership that will touch their lives and develop their state. APC-USA expressed its confidence that Mr. Oyebanji has the ability and the character to do the job and urged the governor-elect to quickly from day one, execute the projects and policies that will immediately address the needs of the people.
APC-USA congratulated Gov Fayemi and the people of Ekiti for the confidence they have in Oyebanji, and for working and ensuring his victory. The Chapter called for unity in Ekiti State and urged the Ekitikete to continue to support Oyebanji so that he can focus on governance and on the job of presiding over the programs and policies that will touch their lives. APC-USA promised to assist Mr. Oyebanji in any area of need and will make the expertise of its members available in this regard. APC-USA called on Ekiti and all Nigerians to vote massively for Asiwaju Bola Ahmed Tinubu in the coming presidential election for the transformation, restructuring and rapid development of Nigeria.
Source Daily Indenepent
Send Us A Press Statement Advertise With Us Contact Us
 And For More Nigerian News Visit GWG.NG