Osun: Finally, Adamu Admits APC's Defeat, Explains Why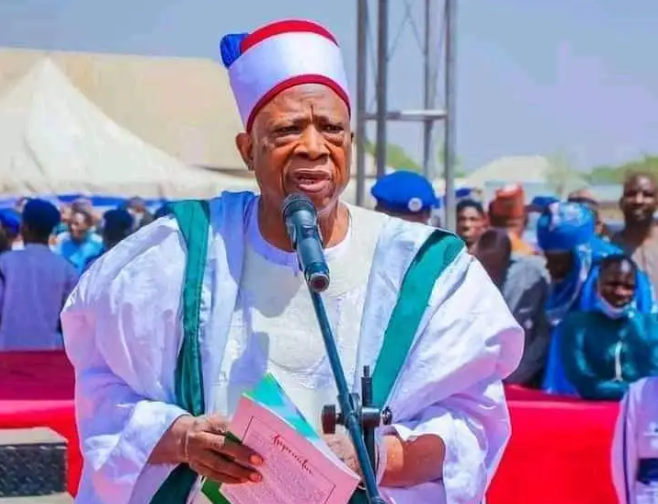 About 24 hours after claiming ignorance of his party's loss of the Osun State governorship election, National Chairman of the All Progressives Congress, APC, Senator Abdullahi Adamu has admitted the loss and blamed the development on internal wrangling within the state chapter of the party.
Speaking in an interview with the BBC Hausa Service, Senator Abdullahi said that the election result did not mean that the party would lose the General Election in 2023.
According to the National Chairman of the APC, it was internal wrangling between staunch APC members in Osun that led to the party's failure .
"We were defeated not because we were not good in politics, it was because of what happened between some party members close to the election," Senator Adamu said in his first admission of defeat in the election.
He had drawn national attention in a previous interview with Arise TV where he said that he had not been informed by the Independent National Electoral Commission, INEC that the party lost the election.
Explaining why the party was defeated in the Osun election, Adamu said"
"There's was misunderstanding between party members; the APC juggernauts in Osun state. These juggernauts have been quarrelling; accusing each other," he said.
He explained that these aggrieved party stalwarts said they would not vote if what they wanted was not done, insisting that there was no understanding among them in spite of the fact that they were in the same party.
Observing that the party would accept the results in good faith, Senator Adamu said " in politics like in other worldly affairs, one could win or lose. There's nothing we can do."
He said it has now become imperative to all party members to rectify all that they were doing which are not in line with the mission of the APC , as they approach the Presidential election in 2023.
" This has shown that we have a big task ahead. We must see what we can do , and change our tactics," he said.
"We must look at ourselves, see if what we are doing in this political journey, is it right? What are those things that are not right? What needs to be corrected? So that we get what will lead to success in our journey," he said.
Senator Adamu, however, said that the defeat in Osun does not in any way; mean that the ruling party will not win in the 2023 general election.
Send Us A Press Statement Advertise With Us Contact Us
Send  Us A Press Statement  Advertise With Us  Contact Us
 For Nigerian News Visit GWG.NG