Akwa Ibom Youth League laud Udom over gratuity, pension payments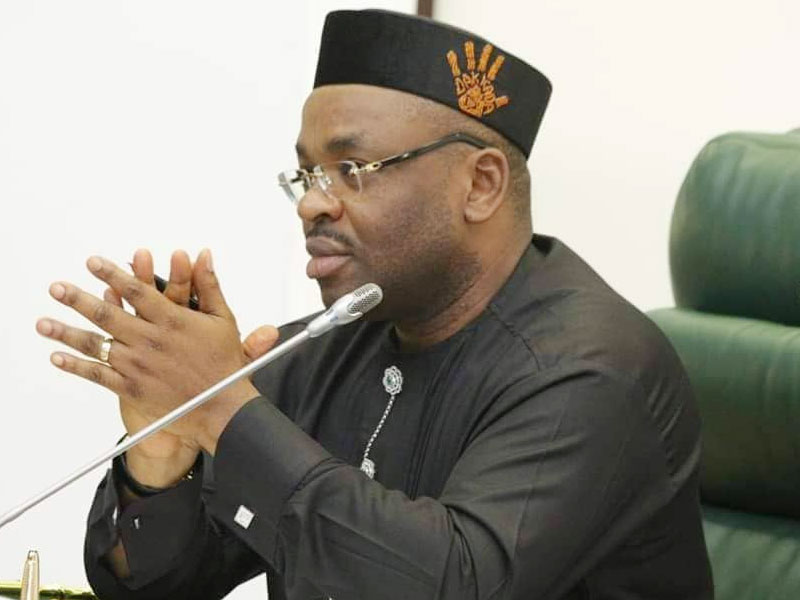 The Akwa Ibom Youth League, AYL has commended the Governor Udom Emmanuel administration for clearing the ten year gratuity of primary and secondary school students it inherited from the Godswill Akpabio administration.
The youth group while noting the effort nevertheless urged the administration to fast-track the documentation process so that civil servants yet to benefit from the process would be immediately captured into the system.
The group also urged the government to put machinery in place so that such abuse of the rights of teachers and other civil servants does not happen again.
The group's assertion followed revelations by the Head of Civil Service in the state, Mrs. Ekereobong Akpan that the administration in its first year cleared a ten year gratuity of primary and secondary school teachers starting from 2011 to 2011.
The Emmanuel administration the group noted in a press statement had also gone forward to bring gratuity payments of secondary school teachers up to date and that of other category of civil servants up to November 2015.
 "The payment of the debt by the state is greatly welcome and it would go a long way in restoring the hope and passion of the citizens for their government. Indeed, many of the civil servants would have given up hope on the government, but this deed by the Udom Emmanuel administration is a great boost that we want the government to continue.
"Indeed when civil servants retire they should be entitled to their benefits and the denial of such does not do the government any good.
"It is a delight to know that the Emmanuel government that was welcomed by recession into office in 2015 was able to within that first year make the payments that were left unpaid by the preceding government that was itself blessed with overflowing revenue streams.
Noting the regular payment of civil servants' salaries and pension entitlements to retired civil servants, the group said:
"We nevertheless urge the government not to rest on its oars and to address individual issues from civil servants dealing with irregular documentation and other related issues that may have caused some retired civil servants not to have benefited from the efforts of the government."
"We also urge the government to put machinery in place so that the malfeasances that led to the piling up of the gratuities are never repeated either now or in the future," the group observed.