Bisi Fayemi, NANS Disagree On Killing Of Students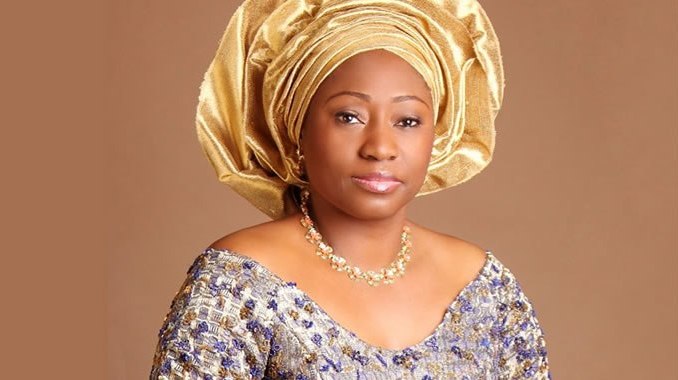 By Ayodele Oluwafemi
The National Association of Nigerian Students, NANS and wife of the governor of Ekiti State, Ereulu Bisi Fayemi have differed over the killing of two students of the Federal University, Oye Ekiti, when she passed through the town during a students protest.
It would be recalled that FUOYE students, Oye campus, on Tuesday, took to the streets to protest against the shortage of electricity supply.
It was gathered that the protesting students had a clash with the security operatives attached to the convoy of the wife of Ekiti State governor on its way for a women empowerment programme, which resulted to the death of two students.
Mrs. Fayemi, in a statement, denied reports that she asked the police to shoot at the protesting, which was the major story that went round.
She has since suspended the empowerment visits as part of her mourning for the dead.
However, NANS PRO, Comrade Adeyemi Azeez, who spoke in Abeokuta, with newsmen accused Mrs. Fayemi of not being forthcoming on the facts saying she spoke to put her in good light.
He said that: "Firstly: the Ekiti first lady said she was in the hall when the student started rampaging and allegedly destroying people vehicle.
"This statement is too sweet to be true; can such riot act be going on outside a hall to the extent that peoples vehicle were being damaged and the owners of the vehicles remained calm in the hall?
"Secondly as the first lady, she claimed to remain in the hall while the damages were being done, why not address the students instead of ignoring them, if truly she wasn't wishing and praying evil for the students.
"If truly she regard the students as her children why not speak to them instead ordering the police to be ruthless with them."
Mrs. Fayemi had in a statement following the rumpus said:
, "this is totally false. I did not encounter any group of students when I got to Oye town."
While sympathizing with the families of the dead, she said:
"Half-way through our event, there was a disturbance outside. The FUOYE students (and possibly infiltrated by local thugs) had re-grouped and were trying to get into the venue. The security officers prevented this from happening.
"We finished our program, and by the time we got outside, we found that vehicles from my convoy and those of my guests that were parked outside the venue had been vandalised.
"As we were driving out of Oye town, we encountered at least two road blocks that the students had mounted to prevent the movement of vehicles. I could see students/thugs throwing stones and large sticks at us as we drove by. "