Anambra 2021: Azubuogu Declares Interest, Wants Zoning To South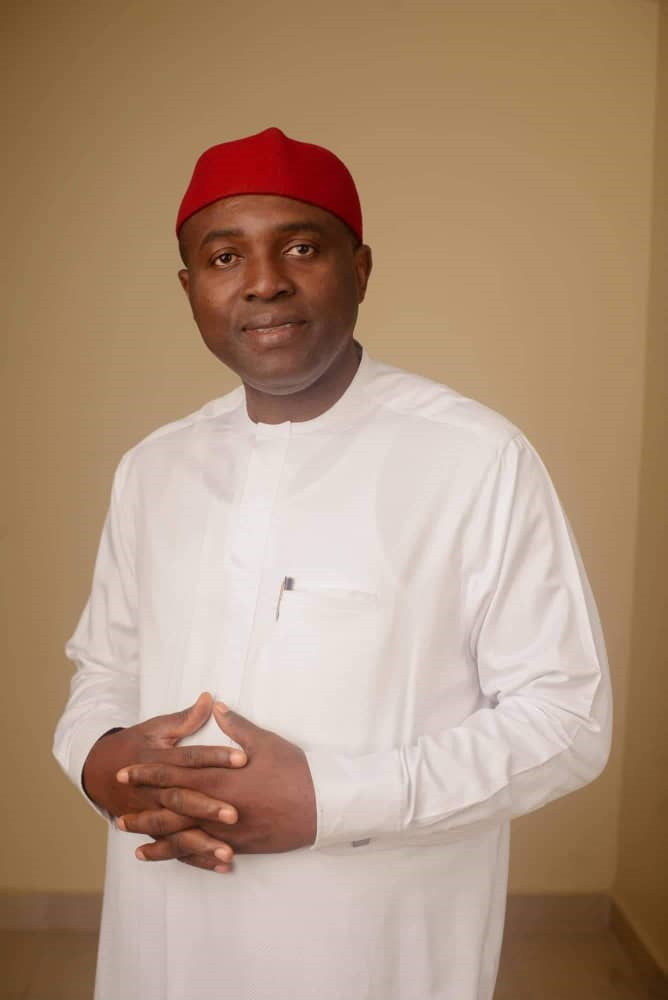 Hon. Chris Azubuogu, member representing Nnewi North/Nnewi South/Ekwusigo Federal Constituency in Anambra has formally declared his ambition to contest the 2021 governorship poll in the state.
Azubuogu made the declaration at a meeting of the stakeholders of the Peoples Democratic Party in Awka.
He said he was offering himself for the job, having provided quality representation to his people.
The three-time lawmaker said he has all it takes to make Anambra great again, adding that the victory for PDP in the 2021 governorship election would be better assured with him.
Azubuogu urged PDP to zone the governorship slot to Anambra South for fairness and equity.
He said: "As the highest ranking lawmaker of PDP in Anambra South, I want to ask that the ticket of PDP be ceded to Anambra South Senatorial District.
"Zoning the governorship ticket of PDP to Anambra South is one decision that can help the party to achieve victory in 2021."
His appeal was coming against the backdrop of resolve of the South-East leadership of PDP that it was not considering zoning its governorship ticket to any senatorial district.
Chief Austine Umahi, the South-East National Vice Chairman of the party, recently said that the 2021 governorship poll in Anambra was crucial to the party.
He said that PDP was determined to recapture the state.
He said: "We are going for the right candidate, irrespective of where the person comes from."
But Chief Jude Emecheta, a chieftain of All Progressives Grand Alliance, told the News Agency of Nigeria that the attitude of the PDP to zoning in Anambra was simply a mind game.
Emecheta, who is the President of Willie Obiano Support Groups applauded his party for ceding the ticket to Anambra south.
He described the decision as a great asset to APGA and its chances for victory in 2021.
He urged Anambra politicians to respect the zoning arrangement which, he said, favoured Anambra south in the next election.
He said: "It is no longer in doubt that APGA leadership both at the national and state levels have said the party's ticket for governorship election must go to south.
"For every politician in Anambra, zoning is a moral burden. If you don't zone this ticket to the south, you are introducing chaos into the Anambra political environment.
"Anambra is a peaceful state, we are people that cherish orderliness and it would be wrong to distort it now, so I think PDP is not sincere with their pronouncement.
"The truth is that announcing zoning now will shut some people out and those people will likely decamp.
"The south has the capacity to get the governorship. We have capable hands, financial capacity, intellectual capacity and eminently qualified people."