Uduaghan: Why I Love Big Brother Naija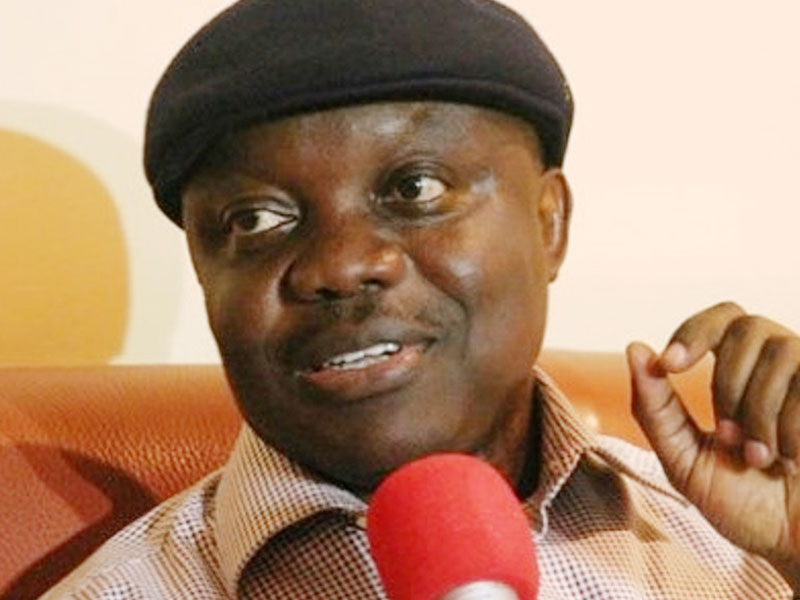 By Emmanuel Aziken
The immediate past governor of Delta State, Dr. Emmanuel Uduaghan has opened up on why he has become a big fan of the Big Brother Nigeria, BBN reality show. That is after having been a critic of the programme that has been flayed in circles for promoting nudity and counter-culture.
Dr. Uduaghan in a message to his fans on social media observed what he claimed as the positives from the programme such as anger management and boastfulness.
Apparently making a dig at his political opponents in the Peoples Democratic Party, PDP, the former PDP governor observed that those who make political boasts cannot say when they will be evicted from the political stage.
Dr. Uduaghan has also promised to give out copies of a pamphlet on anger management to the first 50 facebook fans that will solicit it.
Observing his transition from a critic of BBN to a fan, he said:
"Several persons have their opinions on the Big Brother reality shows. While it is a form of entertainment and education on human behaviour for several persons, others have condemned the shows outright and even condemned those who watch it. Some have portrayed it as the "wide gate to hell".
"My strong opinion is that if you don't watch it, do not condemn those who do. Entertainment is about the biggest industry in the world right now. All forms of entertainment, be it music, films, football, boxing or other sporting activities have their good and evil/ugly sides. People are free to make their choices.
"It must be noted that Big Brother reality show did not originate from Nigeria.
Observing what he claimed to be the positive takes from the controversial reality programme, he counted the early morning exercises; -diary room (confession room); the romance for the young at heart; learning to accommodate other people's views and behaviours, tolerance and the spirit of competitiveness.
"On the other hand, there are also some immoral activities that take place, but I believe that over the years with serious condemnations, such immoral activities have been drastically curtailed especially in BBN (the Nigerian version).
"I must confess that I initially used to condemn the show, until I sought further understanding. I now "belong" to those who watch.
"The most important lessons in the 2019 BBN are "Anger Management" and being "Boastful."
"First, I wish the BOASTFUL GOLIATHS in the society are watching the show this year. They will be learning that being Boastful, when you are not God can be deadly. " I will be here until the 99th day" turned out to be an empty boast.
"Secondly, this year's edition turned out to be a practical lesson in "Anger Management". While a lot of the house mates managed their anger very well, some totally had no clue. The result? They did not get to the promised land.
"Anger" has become a very big problem in our society. As a government, we had two seminars on Anger Management in my tenure. We had speakers such as the Sultan of Sokoto, Bishop Kukah, Pastor Ayo Oritsejafor and several others making presentations on Anger Management.
"We must all be well educated on managing anger. I have 100 booklets on "Anger" to give to the 1st 50 of my friends on Facebook who will indicate interest in having them after reading this. It will get to you easier if you live in Delta State, Lagos or Abuja. Just indicate your interest in the comment section after reading this."