Footballer Who Played 90 Minutes Without Touching Ball And Other Amazing Records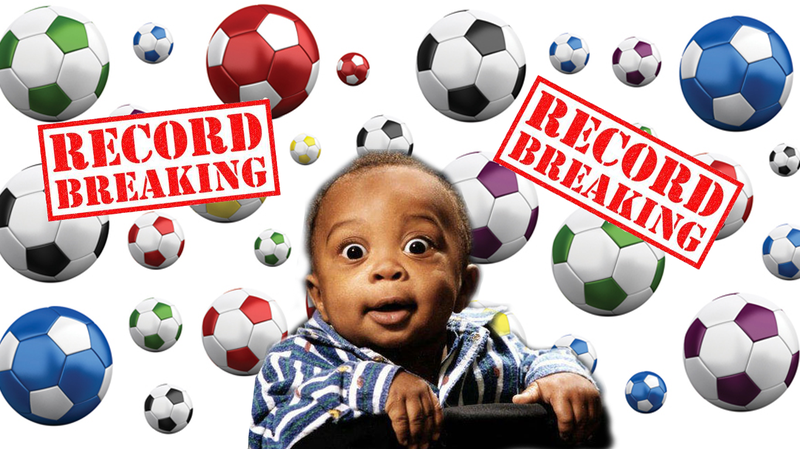 By Ekene Dike
Football is a game of passion, emotion and ecstasy. It is an encapsulation of the good, bad and ugly records. These are some of the most interesting records in football history:
1. Ryan Giggs scoring 100+goals without a single hat-trick.
2. Sergio Ramos collecting 26 yellow cards in 38 matches.
3. Tottenham not winning the league in 58 years.
4. Lionel Messi scoring 91 goals in a single year.
5. Kanu Nwankwo playing 6 different AFCON tournaments, without scoring a single goal.
6. Lewandowski scoring 5 goals in 9 minutes.
7. Lingard not registering a single shot on target in 25 matches.
8. Eric Bailly's shot that went outside the stadium.
9. Liverpool reaching 97 points without winning the league.
10. Zlatan Ibrahimovic and Christiano Ronaldo scoring a goal in every minute of a football match during their careers.
11. Sadio Mane scoring a hat-trick in two minutes.
12. Zinedine Zidane not getting caught offside throughout his career.
13. Real Madrid winning 3 consecutive UCL trophies.
14. Harry Kane scoring over 150 goals without winning any trophy.
15. Phillip Lahm not getting a single red card throughout his career.
16. Aaron Sweswe playing the whole 90 minutes of a football match without kicking a ball.
Which of these records is harder to break?