Osun Muslims Oppose Amotekun, Say Operation Shrouded In Secrecy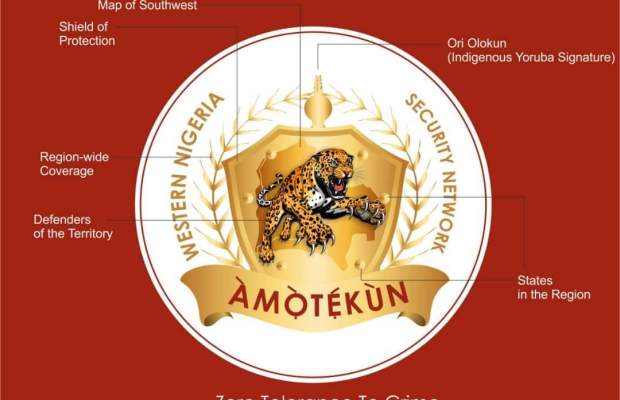 The near unanimity that has greeted the introduction of the regional security outfit, Amotekun in the Southwest was breached on Monday when the Osun State Muslim Community rose up against it describing the body as unconstitutional.
The Islamic body has also flayed the secrecy behind the operations of the group as it said that it was fully satisfied with the present security architecture of the country.
The Osun Islamic community in a statement issued on its behalf by the president, Mustapha Olaniyi and secretary, Hashim Olapade said:
"Osun State Muslim Community is in full support of existing security outfit for protection of life and property in Nigeria provided by the Nigeria constitution and the laws of the Federal Republic of Nigeria
"The composition and establishment of Amotekun in the South West of Nigeria is unacceptable by the Osun State Muslim Community (OSMC) as highlighted in its nomenclature
"We unequivocally condemn issuance of certificate of birth, letters of recommendation from the Church deliberately silent about other religions. Osun State Muslim Community (OSMC) can never support one-sided security outfit which may later on prove insecure for the general populace.
"OSMC hereby awaits full details of the composition of the security outfit which should be fully endorsed by all State Houses of Assembly in the South West of Nigeria. The AMOTEKUN charter titled "Amotekun Golden Rule contravenes the spirit of Nigerian constitution, confrontational and sectional. The OSMC shall not be disposed to support any organization on tribal sentiments.
"The establishment of Operation Amotekun is shrouded in secrecy and hidden agenda, inimical to security of lives and properties and the progress of the nation therefore it should be countenanced."