PDP's Protests Are Senseless, Shameful – APC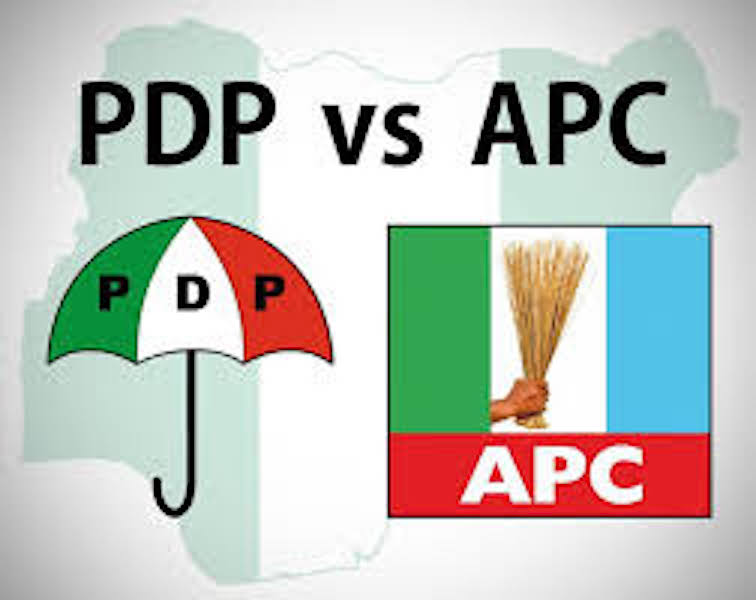 By Ayodele Oluwafemi
The All Progressive Congress, APC, has described the protests embarked by the Peoples Democratic Party, PDP, over the removal of Emeka Ihedioha by the Supreme Court as 'senseless and disgraceful', saying that the opposition party is determined to drag the country into scorn before the international audience.
APC noted that the opposition party is becoming a threat to peaceful existence, while urging security agencies to immediately take the necessary steps to bring to account those inciting violence under the disguise of protest.
The ruling party, in a statement, on Monday, by its National Publicity Secretary, Mallam Lanre Issa-Onilu, argued that the Supreme court judgement was against the party in Zamfara and Rivers States, noting that the PDP is now crying foul when the decision of the court is against the party.
Part of the statement reads;
"The Court directed the Independent National Electoral Commission to issue a Certificate of Return to Sen. Hope Uzodinma and that he should be sworn in as the Governor of Imo State.
"This decision by the apex court was not made lightly but was, in fact, based on the facts presented by the Parties and the law canvassed before it by their respective Counsel. How else should a Court of law determine a case before it? Based on innuendos, conjecture, suspicions and conspiracy theories? Certainly not.
"Since then, the PDP has issued press statements and made series of wild and unsubstantiated allegations as well as casting aspersion at the Court for its decision. We know that the PDP will find justice served by our Courts very hard to swallow because it had become accustomed to crooked manipulation of due process to its benefit and at the expense of the entire system. Weaning it from this bad modus operandi has proven difficult if not impossible. Every time the PDP loses in Court, it declares the decision suspect and our democracy on life support.
"For the Records, APC, through no fault of ours, even as the ruling party, has suffered monumental losses in our Courts in respect of elections conducted in 2019."
The party cited the case of Rivers and Zamfara where it was barred from presenting candidates.
"We won every elective position in Zamfara State. However, when the Court determined that all the votes willfully given to us by the good people of Zamfara State were wasted votes (which again was the first of its kind in our electoral jurisprudence), the APC lost everything. In essence, we went to bed occupying all 35 elective offices in Zamfara State and woke up occupying none on account of the decision of the Court. We did not bring down the nation but accepted our loss because democracy is as much about losing as it is about winning in any election contest."