Lagos Should Not Reverse Okada Ban – Sagay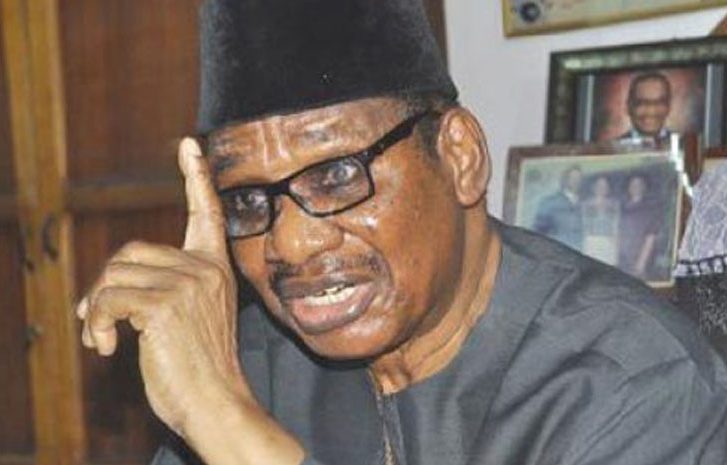 By Chuks Ekpeneru
Prof. Itse Sagay (SAN), Chairman of the Presidential Advisory Committee Against Corruption (PACAC) has commended the Lagos State government for the ban on commercial motorcycles (okada) and tricycles (keke) urging the government not to reverse the ban.
He advised Governor Babajide Sanwo-Olu to put measures in place to alleviate the pains of the masses that depend on these as their mode of transportation before the enforcement of the ban.
Sagay said the okada riders have constituted themselves to menace to other road users.
He said the state government must have considered the security of the state before embarking on the decision based on the nefarious activities of the okada riders.
"I support the ban on principle. Apart from what I do not know and I am sure it has to do with security of Lagos state people. Apart from that, those okada people are a threat to our existence. They don't obey any law, they cross red lights".
"On many occasions, I have had cause to complain to the Commissioner for Transport that okada riders confront me every time on Eko bridge when I am going home. They are so indiscipline, dangerous and reckless in terms of the injuries and pain they cause".
"They are riding against the traffic, threatening those of us who have the right of way. We have to move aside for them to rush through. As they are doing it, that encourages yellow buses (Danfo) and they too will join them in going against traffic".
"So, I think the ban is a good idea. Let us clear it and remove that danger from our existence. Maybe the timing was a bit abrupt, maybe they should have brought in alternative vehicles to cushion the effect but as far as I am concerned, there should be no going back. They should now rush to provide the alternative buses to cushion the pains of the people," Sagay said.