Keyamo Wants Man Who Filmed SARS In Action Freed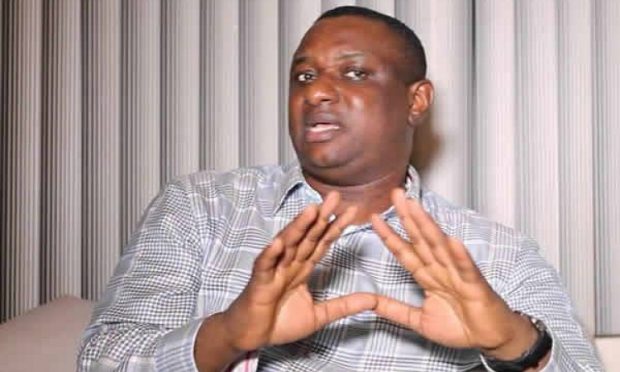 By Ayodele Oluwafemi
The Minister of State, Labour and Employment, Festus Keyamo has urged the police to release one Nicholas Makolomi who recorded the incident that happened in Delta, which triggered the #EndSARS protest.
The viral video captured how a young boy in Ughelli, Delta State was arrested by operatives of the Save Delta Force and fell from a moving car and his car allegedly taken away.
The viral video triggered the #EndSARS protest, over the weekend, as many Nigerians took to the social media to ask for an end to police brutality.
Amidst the outrage, Nicholas, who recorded the incident at Ughelli, Delta State, was arrested by the police for allegedly sharing 'false videos' which portrayed armed operatives shooting at unarmed civilians.
Reacting to the arrest on Wednesday morning, Keyamo said Nicholas carried out a patriotic duty by recording the incident, although there was misrepresentation of the victim's state.
The minister noted that the arrest is "purely a case of leaving the substance and chasing shadows", urging the Force to release him.
Keyamo tweeted, "I urge the Police to release this gentleman and drop all charges against him. His wrong judgment of the victim's state nonetheless, by recording the incident and releasing it, he did a patriotic duty as a citizen. This is purely a case of leaving the substance and chasing shadows me."