Why Tinubu Is Losing Out In Lagos APC – Oki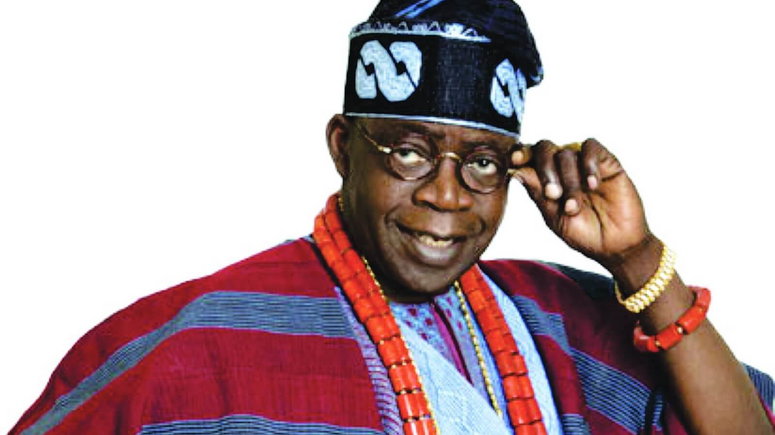 Asiwaju Bola Tinubu is losing out in the Lagos State chapter of the All Progressives Congress, APC because of the decision to transform all state and local government executives of the APC into caretaker committees, Fouad Oki, a former factional chairman of the state chapter of the party has said.
Speaking in an interview, Oki said that the Tunde Balogun led executive would be the loser in the first instance and Tinubu in the end.
According to him, the Balogun led executive by accepting to serve as caretaker committee, had ruled itself out from the new executive that would be elected after the fresh congresses.
"Politics is local, all political activities are played at the grassroots, on the street and inner neighbourhood where people reside and participate in day to day discussion about how they are governed, how their lives are impacted by government policies born out of a robust party manifesto, etc," Oki told the Nigerian Tribune in an interview.
"For us as a people to have a country that can fulfill its objectives and attain its potential, we must have a political system that is devoid of primordial sentiments or inequity. Political parties in saner climes operate bottom-up, not the way it is played in Nigeria. The President's determination to bequeath a robust party to its members is a commendable effort in the right direction. The era of godfather and party ownership by a few individuals would not take us anywhere, Political parties are joint ownership by all subscribers (members) to the objective and tenet of political association. It is a bottom-top thing, that is the only way to go. It has become very imminent that our party must adopt this approach to politicking.
Asked of the influence of leaders like Tinubu, he said:
"I am an Ekolite, the hallmark of every Omo Eko is called Omoluabi. I have a very strong pedigree; both cultural and social. I was brought up never to speak ill or wish anyone away. After all, most of them are ajeji (foreigners) here in Lagos but have chosen to make Lagos home, so would I want to wish them away?
"Honestly, if there is any gatekeeper in Lagos, I believe very strongly that I am. I do not need a godfather as I already have with me, on my side, God (Eledumare) as my Father who has stood by me and my struggle, singularly, against all odds. He has placed on my path very well-meaning Nigerians who believe in equity, justice and fairness and that is what has played out. I shall forever glorify my own gatekeeper, Eledumare. Remember that, the one with God is a majority.
Observing that the Balogun leadership came into office illegally in 2018, he said:
"People must understand that no single individual owns the party and therefore should not see an aspiration as fait accompli.
"The dissolution is long in waiting to happen. The 2018 congresses and convention were a contraption that was just a matter of time to burst. So, I am not surprised or how do you explain what happened in Lagos State or Rivers, Zamfara and other locations where there was non-cohesion or synergic relationship in the party? We paid dearly for it.
Noting that Tinubu is losing in the new dispensaiton, he said:
"I leave the imputation to those involved. I am sure you know that Bola Tinubu is addressed as the national leader. Is it possible for a national leader to condescend low to be a state leader at the same time? Whoever imputes that is not fair to the man.
"I leave that to their imagination. It is instructive to state that by right I am a leader, not just in Lagos politics, but generally. Today, those that can claim to be my leaders in Lagos politics are not more than five people that are alive. They are uncle Prince Tajudeen Oluyole Olusi, Hon. Bushura Alebiosu (Bush of Africa), Chief Dapo Sarumi, Baba Taiwo from Oshodi Isolo, and my mentor Alhaji Kolajo Oseni. Apart from these leaders, all others may be my senior in age, not in politics."
Reminded that his faction was a minority, he said that Tinubu was rather losing out:
"If we were in the minority, why did they not allow a level playing field? Why are they afraid of fresh membership registration? Why are they afraid of new congresses? You should ask them why they are afraid of Fouad Oki. A robust and credible membership registration will clear that assertion."
Affirming that the dissolution of the Balogun executive in Lagos has brought the Tinubu era in Lagos to an end, he said:
"The only powers available to the caretaker committees are those that are passed onto them. The only responsibility given to them is to warm the party offices with their presence. No more, No less. They are not the ones who will conduct membership registration or congresses. They are nothing other than fidi he (temporary).
"Some of them do not know that, by being in the CC (Caretaker Committee) will also close the door against them during congresses. Just wait, soon you will hear them cry of "Had I known" They are ragmen dancing naked at night, shortly, the dawn shall come.
"There is only one political camp in Lagos State, but different tendencies; the reformers and hijackers."