7 Killed As Boko Haram Return To Chibok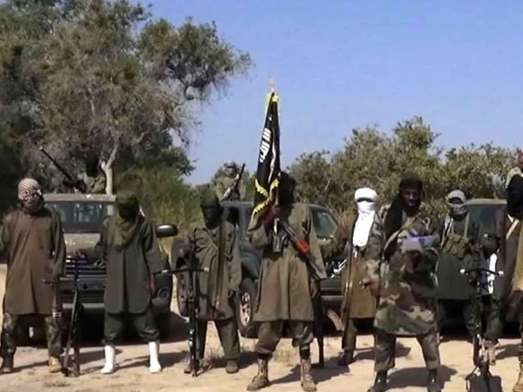 Six soldiers were among seven persons killed on Sunday when Boko Haram returned to Chibok in Borno State on Sunday.
It was gathered that the attack was directed at a military base at Kuda which is on the outskirts of Chibok, in the Southern fringes of the state.
GWG reports that Chibok gained global reckoning after the Boko Haram insurgents abducted more than 270 school children from the Government Girls Secondary School, Chibok.
Daily Trust reported that the terrorist stormed a military settlement in Kuda, near Chibok town at exactly 4:30 pm engaging troops in a gun battle killing 6 soldiers including a master warrant officer.
A member of the vigilante group, Yohanna Bitrus said the attackers burnt down houses numbering 40 and carted away three vehicles after they had looted the whole community.
What Boko Haram Return To Chibok Did
"They came in large number to attacks our soldier's station in Kuda, they overpowered the soldiers and killed six soldiers and wounded 8 others.
"A woman was burnt in her house too.
"They equally burnt down more than 40 houses after they have looted the foodstuff and livestock.
"The federal government should urgently help us, we need more soldiers and equipment to be able to face these terrorists." Bitrus said.
A military source who does not want his name mentioned confirmed the incidents stating that eight other soldiers in the on troops location.
"Yes, there was attacked on troops location yesterday, our gallant troops fought hard but we lost some soldiers and others were wounded." A military source said.
The military authorities were yet to confirm nor deny the incident as of the time of filing this report.