2023: Jonathan Can Fly APC Ticket – Aminu Wali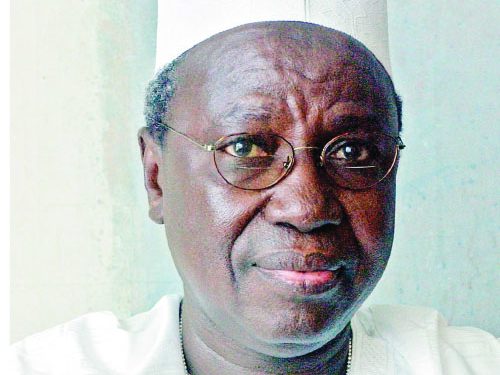 Goodluck Jonathan can fly the APC ticket in the 2023 presidential election, former foreign affairs minister and PDP chieftain, Alhaji Aminu Wali, has said.
Wali, one of the founders of the Peoples Democratic Party, PDP who backed Jonathan's failed 2015 re-election bid said Nigeria had reached the point of looking beyond political partisanship in finding a leader who can forge national unity.
Asked in an interview with Saturday Sun of his perspective on the agitation in some quarters for the return of President Jonathan, Wali said:
"Naturally, people expect me to say I support Jonathan- and of course I do. I have before I fought for him in 2015 and my house was threatened to be burnt by my own people because of the propaganda that went around.
"So if today, the people of this country wake up to feel that Jonathan is the right option for the unity and continuity of this country, so be it. At my age, I am not looking for anything.  I will never accept any appointment from anybody."
Explaining why Jonathan can fly the APC ticket in 2023, he said:
"So for Jonathan, if the majority of Nigerians feel that he is the right option to bring back this country and to move the country forward and bring in good programs that would unite the country and get proper development, I will certainly support him.
Given what has been alleged as moves by the APC to recruit him into its fold, he said:
"Look, whatever way it comes, what I am hoping is that from now on, our electorates should elect the person and not the party. If the person is good, you elect him from whatever party he comes from.
"If the voters believe that the person being voted for or within the people contesting, there is one person that is the best of the lot, certainly I will join and vote for the best person regardless of political affiliation."