Tinubu Returns, Runs Into Yoruba-Fulani Crisis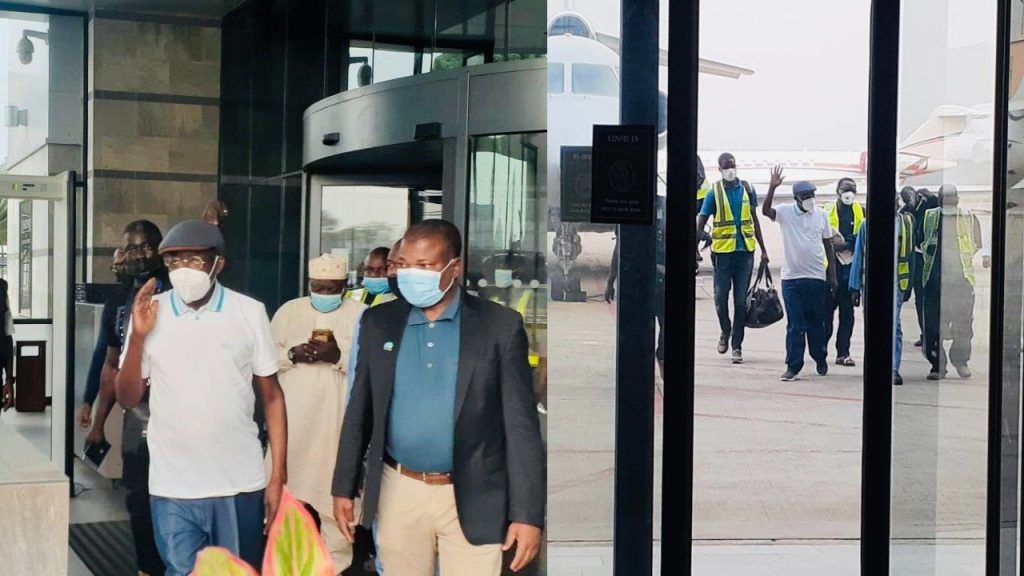 National leader of the All Progressives Congress, APC, Asiwaju Bola Tinubu returned to Nigeria after a vacation in London. He was immediately engulfed by the Yoruba-Fulani crisis fired by the vacation order to the Fulani in the Southwest.
He was immediately tackled by Afenifere spokesman, Yinka Odumakin who as Asiwaju landed warned that the Yoruba would pay back anyone who keeps silent in the face of the evolving crisis.
Neither Senator Tinubu nor his faction of Afenifere has commented on the development that has pitched the Yoruba and the Fulani in the Southwest against one another over allegations that the Fulani were masterminding the series of kidnapping and rapes in the region in recent times.
Noting Asiwaju's reticence on the issue, Afenifere spokesman, Odumakin told Daily Independent that the Yoruba were taking stock of their leaders who were talking for them on the issue.
"Anybody that calls itself Afenifere that cannot speak for our people in the midst of this siege is a complete betrayal and impostor," he said in dismissal of the parallel Afenifere faction that was led by Senator Ayo Fasanmi before his death. Tinubu belongs to that faction.
Noting the silence of some Yoruba leaders, he said:
"For those who have maintained sinful silence at a moment of deep crisis for Yoruba people, Yoruba people are not fools. They are taking notes and they will pay them back at the appropriate time."
Tinubu had been away on vacation in London as the Yoruba-Fulani crisis brewed.
GWG had reported that the National Leader's absence out of the country at the end of last year had fired some online reports on the state of health of the politician. He was reported to have taken a COVID-19 test which some alleged was positive.
However, his spokesman Tunde Rahman rebuffed the insinuation saying that taking the COVID-19 test was a procedure for his trip abroad. He said that the vacation was a tradition for Asiwaju for stocktaking at the end of the year.