Buhari's Face Mask Uproar Is Childish Antics Of PDP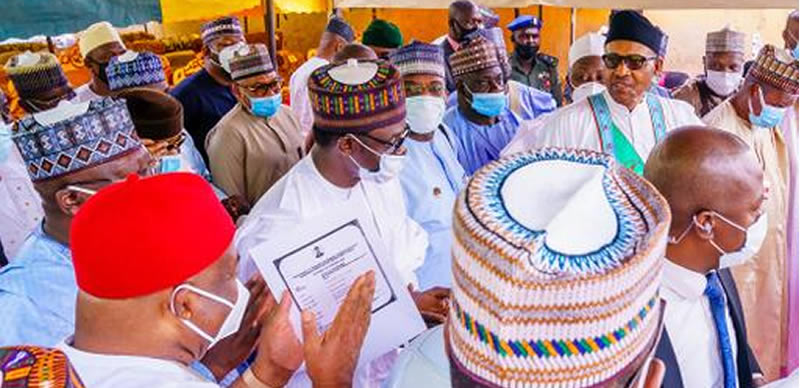 The Presidency has described the uproar over reports that President Muhammadu Buhari didn't wear a facemask at the All Progressives Congress, APC registration centre in Daura, Katsina last week as the childish antics of PDP. The presidency said there was nothing in Buhari's face mask uproar as insinuated by critics.
Shehu spoke as critics led by former presidential aide, Reno Omokiri led a social media attack on the president over the issue.
Omokri had said Among those to hit at the president was the former presidential aide, Reno Omokri, took to his Facebook page demanding for President Buhari to go to jail for breaking the law.
Reno wrote: "On Wednesday (January 27) #Buhari signed a #COVID19 mandate prescribing 6 months imprisonment for those who don't wear their mask. On Saturday (January 30) Buhari flouted the very same law he signed. Either Buhari goes to jail, or we know he is above the law!
But reacting on Monday morning to the Buhari's face mask uproar, Shehu said that the president had a mask all through the engagement and only put it out when he had to speak.
"People are missing the point. The President had his face mask on through that engagement. He had it off when he was speaking into the microphone. It is just a childish antic by PDP."
He also dismissed criticisms against the crowd that gathered around the president saying that the high turnout of people including APC governors was meant to send a message to the followers.
"This is to drive the spirit of the re-registration and the revalidation of membership. We must convey to the nation that we the party is behind the process and everyone is involved.
"The criticism is coming from parties that are not able to organise and mobilise, we feel sorry for them," presidential media aide said.