Delta APC: How Erue Separated Omo-Agege, Ogboru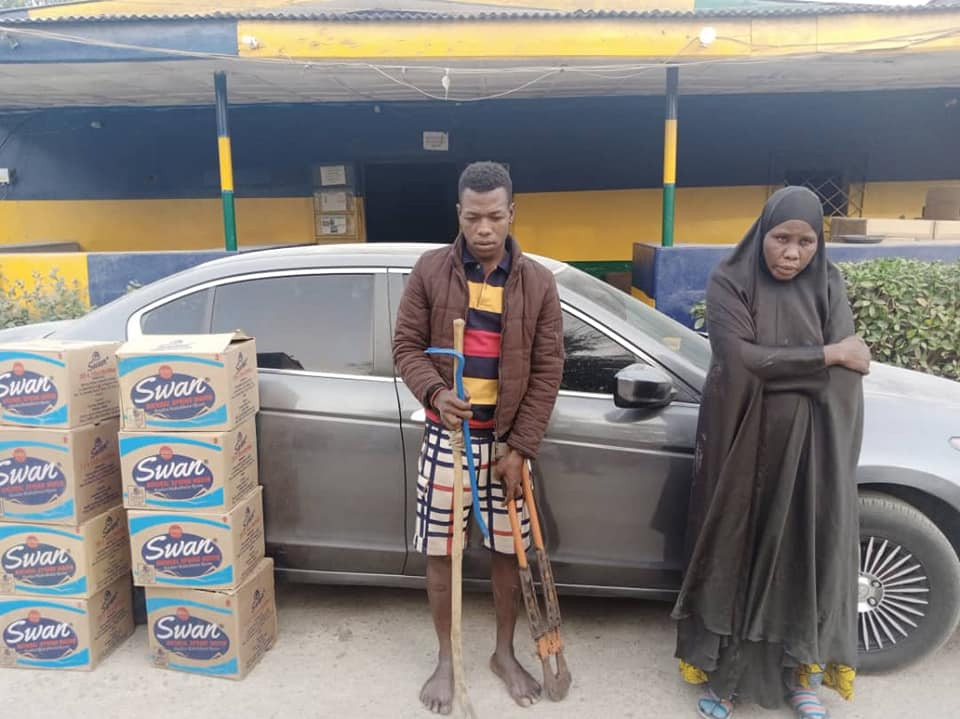 By Sylvester Obasere
Reply To Prophet Jones Erue:
The evolving crisis in the Delta State chapter of the All Progressives Congress, APC has seen a back and forth between the camps of the state chairman, Prophet Jones Erue and that of Chief Great Ogboru.
Prophet Jones had recently thrown back assertions by Ogboru accusing him of betraying the trust of the party and allegedly using the campaign funds to destabilise the party.
He also accused Ogboru of failing to win his Local Government Area with a good margin just as the Peoples Democratic Party, PDP candidate did in his own Local Government Area.
An associate of Ogboru's, Sylvester Obasere replies thus:
You also forget that you didn't work for president in 2003, 2007 and 2011 or do you think the president just came in 2015 and won?
For you to say Ogboru worked against the president in 2015 is funny because you didn't expect Ogboru to work for Buhari when there was no agreement to that effect. But you forgot that of DSP or did DSP work for Mr. President in 2015? What a pity.
In 2015 it is obvious you did not win your unit for Mr President let alone your ward? And at the end you didn't contribute anything to the victory of Mr. President.
No doubt Chief Ogboru remains the only person who consistently withstood the PDP and the PDP felt the heat and you being aware of this, begged Chief Ogboru according to you to join APC and help the party to win election in the state; compared to 2015 when the party couldn't win even a ward for Mr. President in the state.
For me your suggestion to beg Chief Ogboru to help rescue the party in the state from a total failure just like in 2015 was the only good suggestion you have ever suggested although with hidden agenda unknown to everybody.
No doubt, Chief Ogboru came to APC in Delta State and something positive began to happen. That was when members began to win elections into the Senate, House of Representatives and House of Assembly.
The name Ogboru is a political party and Deltans are aware of that. We are patiently waiting for 2023 to come.
You even forget so soon that you worked against the DSP you are enjoying today in 2015?
The deputy state chairman, Engr. Elvis has said it all and I can see that you have made many publications in your bid to deny the truth about what happens at the meeting.
DSP may not actually know when the attacks happened; but I am sure he must have been briefed according to the deputy chairman's account. Truth is bitter but must be told.
We witnessed all that happened and we know why it happened; Prophet Jones caused it.
For your media aide to write unjustifiable and unfounded allegations against the personality of Chief Ogboru, even when it was obvious to all that attended the meeting that the attacks were as a result of your attempts to change those exco members.
We are waiting for Prophet Jones reply to the deputy chairman's letter because Jones name was mentioned severally by him.
I was shocked seeing you comparing results of the 2019 election between Ogboru's LGA and that of Okowa's without comparing the 2015 election results when you claimed to have worked for Mr. President's victory and see whether you added anything to the victory of Mr. President in 2015.
Second, you also failed to compare the results of the 2019 election between your LGA with that of PDP state chairman and if you did you would have seen how you failed woefully.
No doubt, Deltans were shocked even Chief Ogboru himself was shocked for the 2019 election results and he admitted to the fact that 2019 election remains the worst election results since he has been contesting.
People like Prophet Jones were the brain behind such poor results being willing to carry out the PDP wishes for their selfish desires.
We need peace not because we cannot fight but because that is the only way we can get to Government House come 2023 but since you are doing the bidding of the PDP to destroy the party hence you don't want to hear the word PEACE and we will equally give you what you deserve.
When the people's general with DSP had not known Prophet Jones, they lived as brothers, Five and Six, but immediately Jones came in problem began.
We know clearly that as all things evil have an expiring date, the effect of Jones will expire soon, Amen.