Northern Governors Move To Stop Open Grazing
By Ella Makondo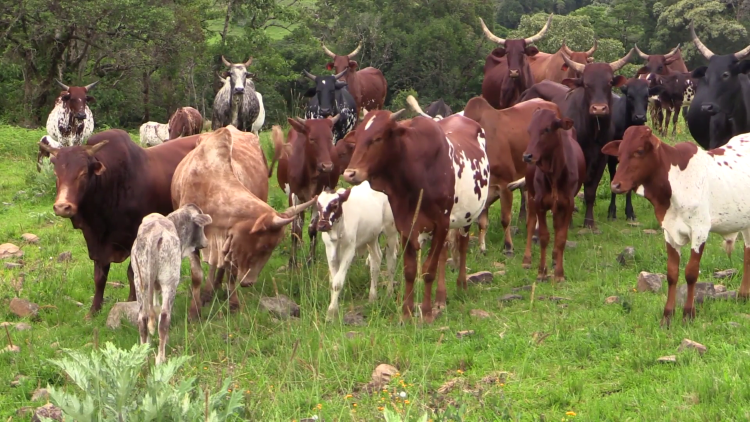 The Northern Governors Forum (NGF) has moved to stop open grazing in Northern Nigeria, stressing the need to adopt modern practice to curtail protracted clashes between herders and crop farmers in Nigeria.
The resolution was contained in a communique issued and signed by its chairman and governor of Plateau state, Rt. Hon Simon Lalong after the forum's emergency virtual meeting held on Monday 8th February 2021.
The Communiqué noted with concern the growing wave of insecurity in the country particularly as it relates to circulation of unverified video clips on social media portraying violent attacks on persons in some parts of the country.
According to the Communiqué,  open grazing practice by herders in Nigeria was an outdated form of animal rearing, hence the need to adopt modern practice in order to address incessant clashes between herders and farmers
.
"Northern Governors Forum notes with concern that the current system of herding conducted mainly through open grazing is no longer sustainable in view of growing urbanization and population of the country.
Consequently, Forum resolved to aggressively sensitise herdsmen on the need to adapt new methods of herding by ranching or other acceptable modern methods.
"Forum appeals to the Federal Government to support States with grants to directly undertake pilot projects of modern livestock production that will serve as springboard and evidence for breaking resistance to the full implementation of new methods of livestock production," the Northern governors said in thier further move to stop open grazing.
"Noted with concern the tension generated by the eviction order issued to herdsmen in some parts of the country.
Expressed concern that this is heating the already fragile security atmosphere with threats of reprisals which the Northern Governors are working assiduously to contain." the comminique stated.
It tasked farmers who are illegally occupying government reserved forest across the country to desist from such acts.
The Communiqué frowned at the recent eviction order issued by some South West governors to herders to leave their state, it says the action has generated tension in the entire country, which the governors are battling with, as it was capable of rekindling another round of violence.
It, therefore called on citizens of the north to continue living in peace with one another irrespective of ethnic or religious affiliations.