How Dean Of Defence, Shofoluwe Died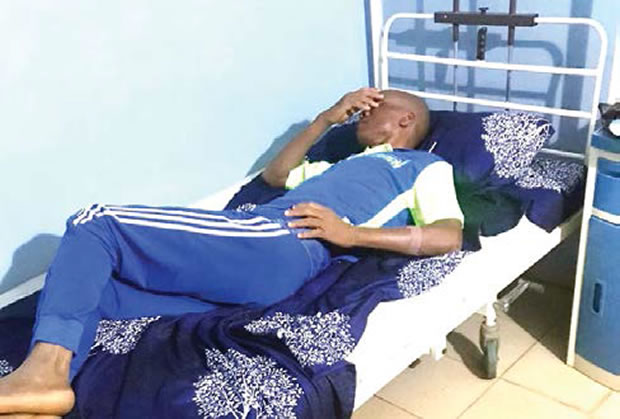 Yisa Shofoluwe, the former Super Eagles star popularly known as the dean of defence has died at 53.
The former Eagles star died of complications related to COVID-19 according to family sources at the Lagos University Teaching Hospital on Tuesday night.
The former football defence marshal played 40 matches for Nigeria and scored one goal.
He had a glorious time playing football in Nigeria with the defunct Abiola Babes and also played in Belgium at the end of which he turned to coaching.
He was an assistant coach for the Golden Eaglets under Alphonsus Dike.
He was also an assistant coach at Gateway Football Club of Abeokuta.
The erstwhile footballer, 53, was diagnosed of COVID-19 and died of the complications of the disease it was gathered.
His former Super Eagles colleague, Waidi Akanni had disclosed a week ago that Shofoluwe had been on life-support at LUTH and called for support for him.
He was transferred to LUTH from a private facility in Ikorodu where he was initially said to have been diagnosed of some other ailments.