£4.2m Recovered From Ibori To Be Spent Outside Delta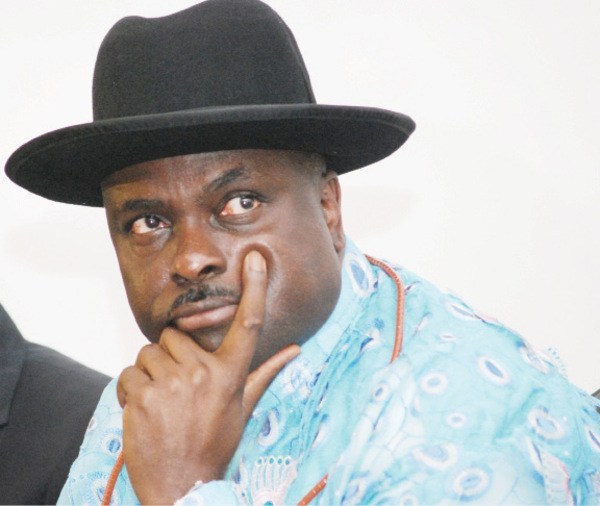 £4.2m (N2.2bn) recovered from former Governor James Ibori of Delta State is to be expended on three key national projects none of which is in Delta State, it emerged on Tuesday.
The Attorney-General of the Federation, Abubakar Malami, disclosed on Tuesday that the United Kingdom is set to repartriate the funds which were believed to have been taken from Delta State by the former governor.
 GreenWhiteGreen GWG reports that Ibori was sentenced to 13 years imprisonment after pleading guilty to money laundering charges before a United Kingdom court. He was released after serving a fraction of the term.
However, under the agreement for the confiscation of the funds recovered from him, all the money are to be spent outside Delta State.
Speaking at the signing of the Memorandum of Understanding for the repartriaton of the funds, Malami said that
"I wish to remark that today's ceremony and the recoveries attached thereto has again underscored the fact that international cooperation and mutual trust can yield great benefits for the citizenry in developing countries who are the direct victims of acts of corruption.
"Hence, the governments of Nigeria and the United Kingdom have concluded negotiations for the return of £4.2m to Nigeria pursuant to the Memorandum of Understanding earlier executed by the two governments in 2016.
"It is to be recalled that the Nigerian government had all along provided the required mutual assistance and backup to the British authorities while the prosecution of James Ibori lasted in London and today, we are rightfully taking benefit of that cooperation."
Malami said that the £4.2m recovered from Ibori would be based on directives of the Federal Executive Council would be spent on the completion of the Second Niger Bridge, Abuja – Kano expressway and the Lagos – Ibadan expressway. The Nigeria Social Investment Authority, Malami said would ensure that the funds are judiciously expended.
"We have established, as a government, a reputation of transparency and accountability of utilization of recovered assets as a nation. These assets will in no way be different in terms of application," he said.