Okowa's 2023 Plans And The Nwaoboshi Factor
By Ben Egwuatu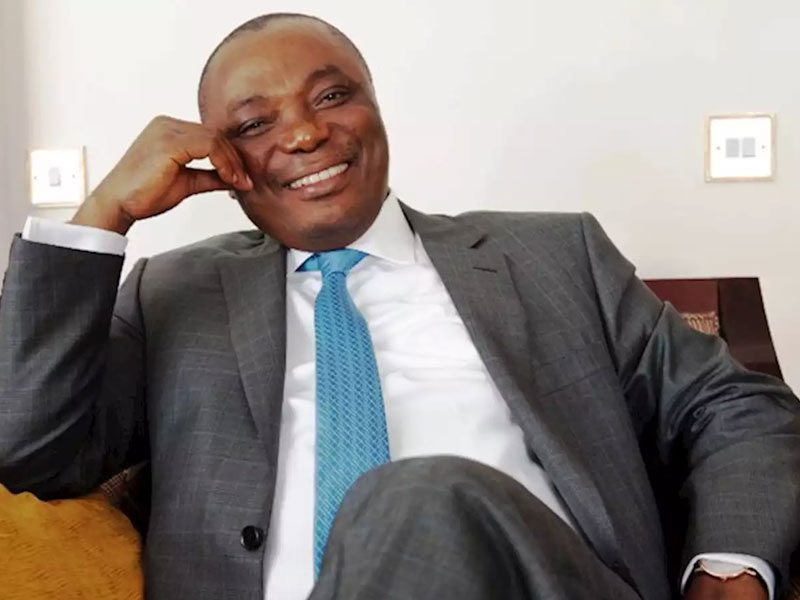 It was a tumultuous gathering – A flocking of the giants of Delta North politics, in the scenic town of Akwukwu-Igbo, Oshimili North Ward 1. Word had gone out of an envisaged decamping of key members of the PDP Akwukwu-Igbo, to declare for the APC and yours truly was present.
The unrestrained crowd, mostly friends, associates and loyalists of the most distinguished Senator (Barr) Peter Onyelukachukwu Nwaoboshi, showed an unprecedented attendance, only surpassed by a similar event that happened in Ibusa, Ward 8. The pageantry in the two cases was spectacular, an indication of the things to come as APC thunders, ripping though PDP Delta State, specifically in Delta North.
The roll call included the likes of Chief Austin Izagbo, the Ide of Ibusa; Chief Adizue Eluaka, Ogbuefi Leroy Edozien, Ogbuenyi (Barr) Onwudiamu, and Chief Nelson Agbamuche. The new APC converts in Akwukwu alone numbered over 300 and were led by Chief Ben Iwezu, a former Commissioner for Local Government Affairs; Mrs Kate Mokobia, PDP Oshimili North Woman Leader, Hon. Isaac Agbamuche, the immediate past Councillor for Ward 1, and lfeanyi Ibemesim, Oshimili North Ward 1 Youth leader. Earlier in Ward 8 Ibusa, Amb. Charles Nwarache and Hon. Leo Nkeaka, two wholly loyalists of Barr Peter Nwaoboshi had led a band of over 400 'decampees' including Hon. Onyisi Okeze to the APC in a Tsunami mode. The rendezvous was colossal.
"Who is it that thought he could bury Nwaoboshi politically?"
I have chosen to title this piece "The Nwaoboshi Factor" only because no other could, in the midst of adversity still garner such followership.
That Senator Peter Nwaoboshi is currently the most talked about politician in Delta state is no more debatable! That his influence in Delta State politics is manifestly substantial is also not in doubt and this (his popularity) can be ascribed to his adroit and skilful temerity in political gaming and same has been the reason for the many hostilities targeted at the political colossus of Delta State, Senator Peter Nwaoboshi.
Quintessential Senator (Barr) Peter Nwaosboshi, evolving from and through a modest beginning has risen to this enviable stature not without challenges. He is referred to as "the cat with nine lives" but I elect to call him "Destiny Amplified". He is a child of destiny owing to the fact that at no time has he ever been known with an ambition for any elective position. He was a party man extraordinaire. Faith saw him vying for election in 2014, the very first shot at that.
It would then be appropriate to note his growth and ascension – his career as a politician; positions held; as a party man and his political viewpoint.
Born of Ibusa parents, Peter Nwaoboshi holds a first degree in history; and another in Law, including a Masters Degree in Law. He began his political career, first as an Administrative secretary in the UPN state secretariat, Benin City before he was made in 1979 an aide – Political secretary – to Prof Ambrose Alli, Governor of the defunct Bendel State.
With the return to Democracy in 1999, he was appointed political adviser to the then Governor of Delta State, Chief James Ibori who later in 2000 appointed him Commissioner for Agriculture and subsequently as commissioner Special Duties, a position he held until 2006.
He became the chairman of a grade 'A' federal board, Raw materials and research centre, and in 2008, he emerged the State Chairman of the Peoples Democratic Party, PDP, Delta state and served in that capacity for two terms until when he resigned to run for elections into the Senate in 2014. He won and thus the unleashing of a classic and boisterous Nwaoboshi playing at the National arena.
He took the oath of office as a Senator of the Federal Republic of Nigeria in 2015 and subsequently emerged as the chairman, Senate Committee on Niger Delta Affairs, a rare feat from a member of the opposition party and that signalled a Peter Nwaoboshi who could navigate all waters with unscathed ending.
In a few years, Nwaoboshi had become the toast of the hallowed red chambers. In no time, his influence became the characterisation for true Representation. He remained loyal to his Party, the PDP and provided needed support for the leadership of the government of his state, Delta State.
From his exalted position as chairman, Senate Committee on Niger Delta Affairs and in line with his philosophy of "playing politics of development with gusto/panache", he furthered an exceptional wave of infrastructure development in the state – he attracted roads construction in every nook and crannies of Delta North, his constituency, including in the state capital, Asaba. He showed significant support for rural electrification (solar energy) through the NDDC. Evidence of the humongous projects attracted by the Senator , spread across Delta state abound, but in spite of this, many irrational leftist partisans in the state, adamant of the Nwaoboshi efforts have engaged in smearing the senator with a ghoulish propaganda.
In the words of Terry McMillan, "There is a price for popularity. Critics look for your weaknesses, your flaws, anything that make the work seem like a fluke and not seem worthy of the attention it is getting." The above statement suggests that popularity brews dislike or rather, envy. You may ask, what is envy? It is defined as "a feeling of discontented or resentful longing aroused by someone else's possessions, qualities or luck".
The above explicitly defines what the plight of Senator Peter Nwaoboshi is today.
However, there is a saying among 'enuani' people that "wa n'ehuchi onunu, on'abaa". Meaning that the more you fill a pit with waste, the larger it grows in size. This is very true of the distinguished Senator Peter Nwaoboshi. With a huge and orchestrated campaign of calumny, sponsored by a cabal, the Senator has remained undaunted and unscathed. The preponderance of loyalists and followership that we have seen in the past days attest to his greatness.
To further his unabated presence and reputability, adding more to the fears of his detractors is the formidable alliance with the indomitable political juggernaut, DSP Ovie Omo-Agege. The imminent effervescence of this union foreshadows for the good people of Delta state, a renewal of a government of the people. Again, the Nwaoboshi factor.
Many years ago, the Volkswagen Nigeria ran a campaign for its brand, the Beetle and the slogan read: "There is no stopping the Beetle". There is no stopping this winning team and we are watching. We strongly believe that the duo of DSP Ovie OMO-Agege and Senate Peter Nwaoboshi will succeed, because of the calm and grand manner with which they have set-out in this cannonade.
Ogbuefi Ben Egwuatu writes from Asaba.