Anambra: INEC Speaks On Excluding Soludo From Guber Poll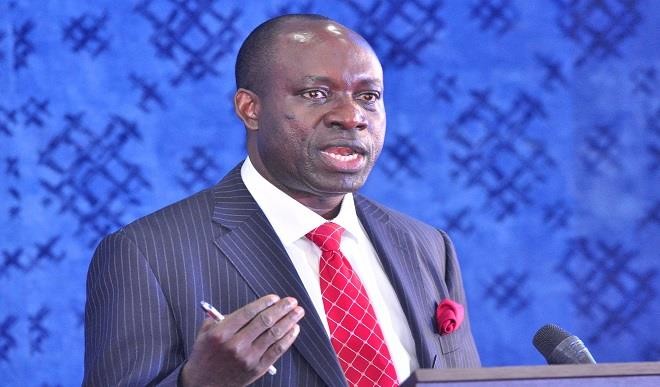 The Independent National Electoral Commission (INEC) says it does not have the prerogative to replace a candidate name in an election without a court order.
The electoral said this in reaction to exclusion of some persons from the final list published for the Anambra gubernatorial election.
Recall that INEC, on Friday, had published the list of qualified aspirants for the Anambra governorship election scheduled to hold in November.
On INEC's list, Charles Soludo, former governor of the Central Bank of Nigeria, was notably missing, replaced with Michael Umeoji as the standard-bearer for the All Progressives Grand Alliance (APGA), while the Peoples Democratic Party (PDP) had no candidate.
INEC had said the decision on Soludo and Umeoji was based on a court order, but Soludo, in state released by his spokesperson, had said he remained a contender for the election and that he would contest the election as the APGA candidate.
Speaking on the development when he featured on a programme on Channels Television on Friday, Festus Okoye, INEC national commissioner and chairman, information and voter education, said INEC can only replace the names of candidates based on court orders, as the timeframe for party primaries has elapsed.
"The period given in our timetable and schedule of activities for the submission of the names of the candidates, which is bound by the electoral act, has elapsed, and that is the ninth day of July, 2021," he said.
Anambra Guber Election: Despite Disqualification, Soludo Says He Remains Contender
"Within that particular window that we gave, the parties submitted the names of candidates. Now, if at the end of the day, the court makes a determination that the candidate whose name was submitted is not the candidate, and the court gives us an order in relation to another validly nominated candidate, of course, under the section 287 of the constitution of the federal republic of Nigeria, the commission is duty-bound to give effect to properly constituted court of law.
"But in terms of political parties submitting lists of candidates, you cannot do that anymore. The period given in our timetable and schedule of activities for the conduct of primaries has elapsed.
"The court only operates on the basis of existing law, and on the basis of the constitutional provision."