Buhari Makes Bold Case For True Federalism
By Political Correspondent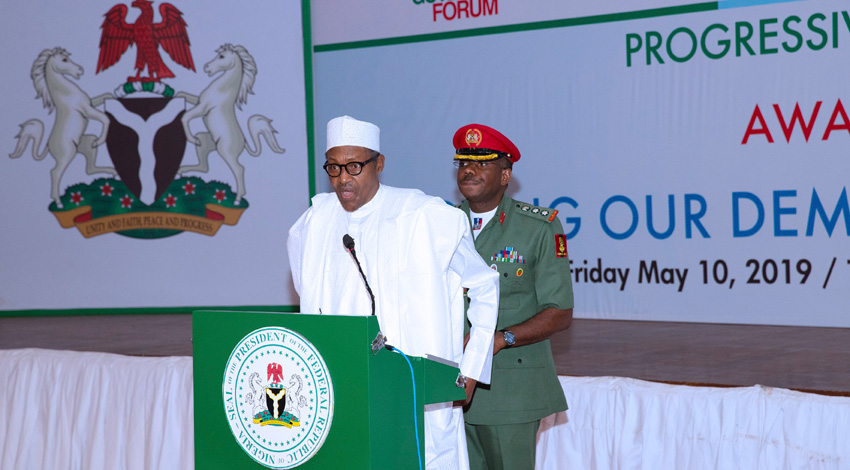 Muhammadu Buhari on Friday made one of his strongest pitches for true federalism as he blasted those he claimed were working to manipulate the differences among Nigerians for their selfish agenda.
President Buhari spoke when he received an award from All Progressives Congress, APC governors in recognition of his victory in the recent presidential election.
It was arguably the strongest case for true federalism ever made by the president in a public setting. It came less than a week after the Nigerian Financial Intelligence Unit, NFIU set machinery for the autonomy of the nation's local governments, a move some have acclaimed as a backend move towards restructuring of the country.
In his keynote address while asking for the enthronement of true federalism and more collaboration among all sectors in the polity, the president at the ceremony at the Presidential Villa said:
"Your excellencies, it will be belaboring to point, to say that true Federalism is necessary at this juncture of our political and democratic evolution.
"At a time when some few privileged individuals and groups have chosen to exploit and manipulate the ethnic and religious front-lines for seeking personal and partisan advantage, we need to build bridges across the various divides".
President Buhari further urged governors to support his administration's agenda against corruption and other programmes towards uplifting the fortunes of the citizenry.