Red Alert: 13 States To Experience Flooding This Year (See List)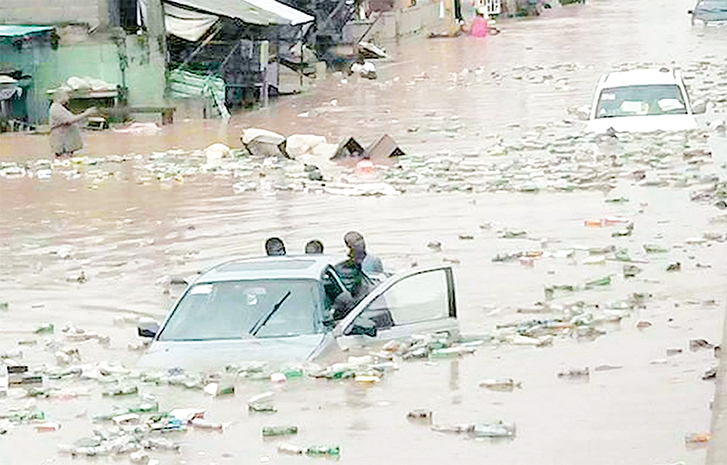 By Ayodele Oluwafemi
13 states are to witness more flooding than usual due to the rise in the water levels of River Niger and River Benue, the Nigeria Hydrological Services Agency (NIHSA) has said.
The Director-General of NIHSA, Clement Eze stated this, on Monday, in a press conference, Abuja, noting that Nigeria was on flood red alert and that the flood sighted in Niger Republic was expected to arrive the Nigerian border through Kebbi State, yesterday.
According to him, Kebbi, Kogi, Edo Niger, Kwara, Nasarawa, Anambra, Delta, Rivers, Bayelsa, Adamawa,Taraba and Benue states would experience high rate of flooding in the coming days.
Kebbi
Kogi
Edo
Niger
Kwara
Nasarawa
Anambra
Delta
Rivers
Bayelsa
Adamawa
Taraba
Benue
He disclosed that the increase in the flooding rate is consequent upon the steady rise of the River Benue due to the local rainfall with attendant heavy inflows from the tributaries of the river.
He further disclosed that water from six of the nine countries of Niger Basin Authority could lead to severe flooding in the aforementioned states.