Buhari's Supporters Accuse PDP Of Sponsoring Third Term Chants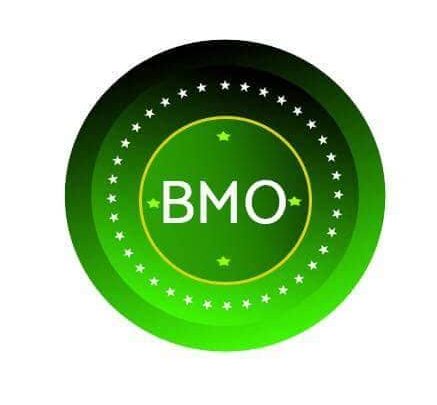 The Buhari Media Organisation (BMO) has raised the alarm on what it alleged as a ploy by the Peoples Democratic Party (PDP) to deploy fake pro-Buhari groups to drum up support for a phantom third term bid by President Muhammadu Buhari.
According to the group, this is meant to discredit the position of the President as expressed through his spokesman Malam Garba Shehu, about his non-interest in amending the constitution to stay a day longer than the end of his second term in office.
BMO said in a statement signed by its Chairman Niyi Akinsiju and Secretary Cassidy Madueke that PDP is not relenting in efforts to continually cast President Buhari in bad light.
"We have it on good authority that the opposition party is using fronts to recruit some faceless individuals to continue to rally support for a campaign that the President has since disowned.
"This is with a view to making it look like President Buhari is indeed interested in pushing for an amendment to the constitutional term limits for political office holders as enshrined in the 1999 constitution.
"So when Nigerians see a spike in the obnoxious campaign, either offline or online, in spite of the President's denial, they should know that those individuals or groups do not have the backing of the President or any government official. They are people procured by PDP to disparage President Buhari.
BMO also recalled that PDP is indeed a party that had on more than one occasion toyed with the idea of altering the constitution in order to perpetuate itself in office.
It added that the party would do anything to dent the image of a President that its candidates twice failed to defeat in a Presidential contest.
"How can Nigerians easily forget that this party crying wolf where there is none, is the same which twice mooted the idea of amending constitutional provisions to change the term limits for sitting President?
"First, it was then President Olusegun Obasanjo who allegedly did everything possible including offering financial inducements of between N50m and N70m to federal legislators to push through his third term agenda until it collapsed on May 16, 2006, when the lawmakers threw out the constitution amendment bill.
"Then former President Goodluck Jonathan also introduced his own tenure elongation ploy by canvassing for a single six-year term in 2011, but Nigerians who had not forgotten Obasanjo's antics were quick to shoot it down before it even got to the National assembly.
"We make bold to say that the President is a man of unimpeachable character that stands by his words. We stand by Malam Garba's comments that, 'President Buhari is a democrat. He respects the constitution. Any activity aimed at altering the two-term limit will not succeed and shall never have his time nor support.
"And as for the PDP's Buba Galadima who always claims he knows the President more than anyone else, we urge Nigerians to ignore him because President Buhari broke all links with him in their Congress for Progressive Change (CPC) days and he Galadima has since 2014 been an ally of Senator Rabiu Kwankwaso," it said.