Akpabio Remains APC's Candidate In Senate Re-Run, INEC Insists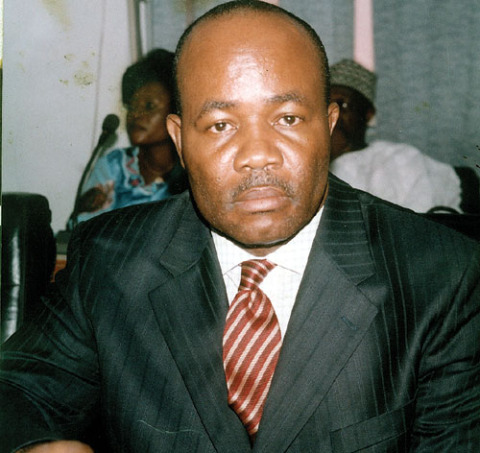 By Editor
Senator Godswill Akpabio remains the candidate of the All Progressives Congress, APC for the Court Ordered Re-run election due this weekend, the Independent National Electoral Commission, INEC has determined.
The commission's stance was upon moves by the APC to substitute a member of the party, Hon. Ekperikpe Ekpo for Akpabio in the election.
Akpabio who came second in the election had ruled himself out in the re-run saying he had been assigned very important national duties by President Muhammadu Buhari upon his duties as minister of Niger Delta Affairs.
His party had followed up by submitting Ekpo to partake in the Re-run.
However, the commission in a letter responding to the bid by in a letter obtained by GWG, INEC said:
Re: SUBMISSION OF INEC FORMS AKWA IBOM NORTH WEST SENATORIAL DISTRICT RE-RUN
Your letter dated 10th December 2019 wherein you forwarded Nomination Forms of one Hon. Ekperikpe Luke Ekpo as a substitute candidate of your Party for the Court Ordered refers:
2. Please note that the Timetable and Schedule of Activites for the 2019 General Elections has 17th November 2018 as the last day for the withdrawal/substitution of candidates for the 2019 National Assembly elections and the said period has lapsed.
3. further, the said Re-run election is to the conducted amongst the same Political Parties and the Candidates who participated in the nullified election.
4. Consequent upon the above, the Commission cannot accede to your request and Sen. Godswill Akpabio remains the Candidate of the APC for the Akwa Ibom North-West Senatorial District Court Ordered Re-run election.
5. Accept the assurances of the Commission's highest regards, please.
Mrs. Rose Oriraran-Anthony