Uche Nwosu Rallies Support For Uzodinma, Asks Ihedioha To Withdraw Petition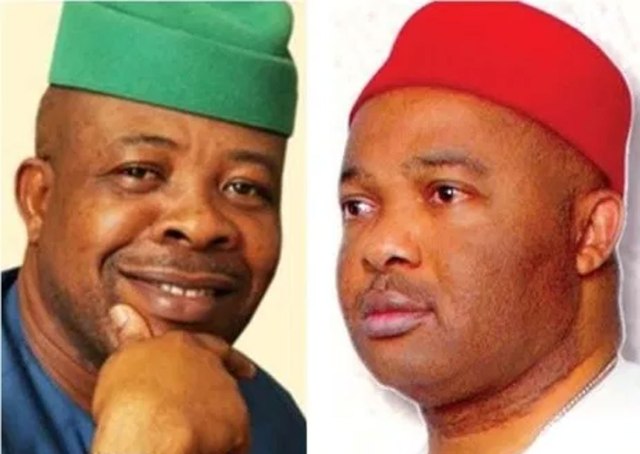 By Chuks Ekpeneru
The 2019 governorship candidate of the Action Alliance in Imo State, Uche Nwosu, has given reasons why the immediate past governor of the state, Emeka Ihedioha, should withdraw his application at the Supreme Court seeking for the review of the January 14 apex court verdict which declared Hope Uzodinma as the governor of the state.
Speaking to the press, Nwosu urged Ihedioha to consider the interest of the state and join hands with the governor to move the state forward.
The former AA governorship candidate said the interest of the state should override personal and selfish interests.
He said, "On December 20, 2019, the Supreme Court gave a judgment disqualifying me as a candidate for the March 9, 2019 governorship election, I made it clear that I had accepted that judgment as final, and declared my readiness to lend my support to any of my brothers who would be favoured by the final judgement of the Supreme Court pertaining to the governorship election petition.
"My team of lawyers actually advised me that the judgment was erroneous, especially on the basis of being statute-barred, having been filed many days after the 14 days window allowed for pre-election matters to be instituted. Apart from the need to quell the tension in the state, I also have a lot of respect for the Nigerian judiciary and didn't want anything that would embarrass the revered high temple of justice. Supreme Court decisions are and should remain terminus ad quem.
"It is on this note therefore, that I remind my dear brother,  Emeka Ihedioha, and all members of the Peoples Democratic Party in the state, to reconsider their decision to seek an endless litigation and media war against our dear state and join hands with Governor Hope Uzodimma, to move our dear state forward."