Mum On Kyari, Aisha Leads Prayers For El-Rufai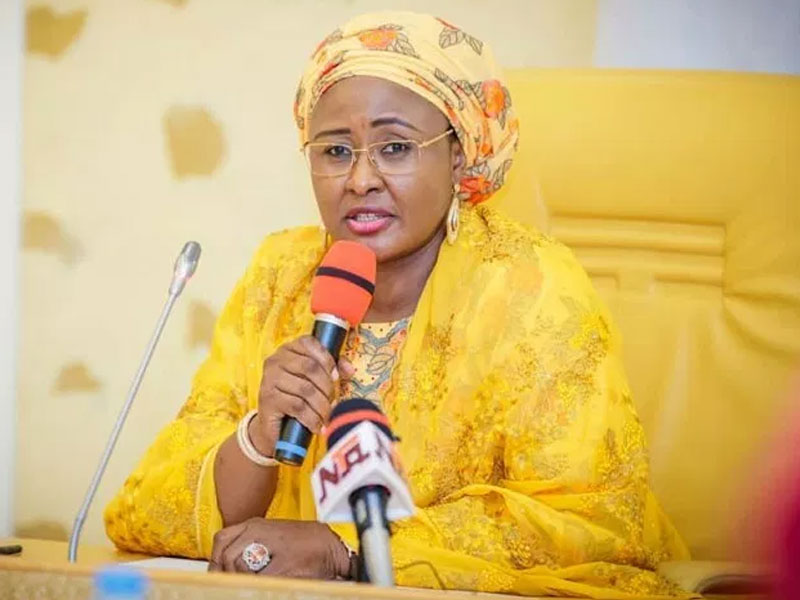 Nigeria's enigmatic and radiant First Lady, Aisha Buhari, has led a public outpouring of support for the quick recovery of Governor Nasir El-Rufai of Kaduna State from the COVID-19 disease.
The First Lady conveyed her well wishes on twitter saying she conveyed her family's well wishes to Governor El-Rufai. She said she was saddened by the development as she wished him well.
She tweeted thus:
It was the second time that the First Lady would publicly come out to identify with a public official afflicted with the coronavirus. She had earlier tweeted expressing solidarity with Atiku Abubakar, her husband's 2019 political rival after news of his son's affliction with coronavirus was revealed.
She tweeted thus:
Some have, however, also observed that the First Lady's twitter handle was quiet when news that her husband's chief of staff and right-hand man, Abba Kyari was diagnosed as having coronavirus.
"Everybody knows that there is no love lost between them," one commentator said yesterday even as it was observed that the First Lady may also not have wished him evil.
Meanwhile, Nigerians from across various areas of life including friends and foes of Governor El-Rufai have been wishing him well.
GreenWhiteGreen aggregated their good wishes.