Strong Sympathy For Obaseki After APC Ban
Ask Him To Go To PDP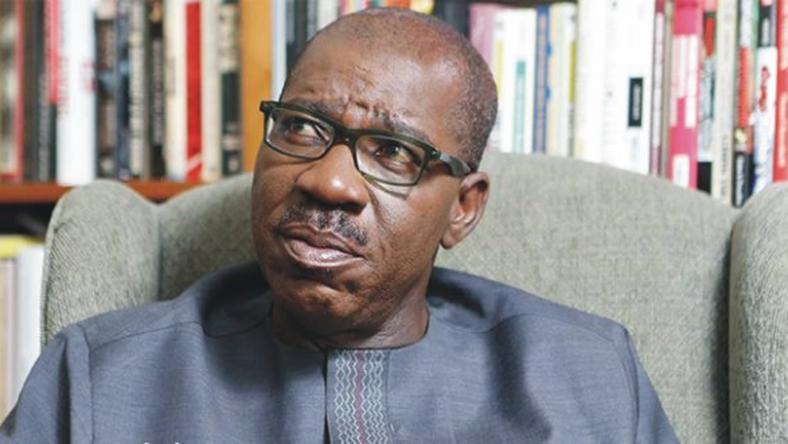 By Ayodele Oluwafemi
Strong reactions from political stakeholders and activists have followed the disqualification of the Edo State Governor Godwin Obaseki from the All Progressive Congress (APC) governorship primary by the party's screening committee, on Friday.
The incumbent governor alongside Engr. Chris Ogiemwonyi and Hon. Matthew Iduoriyekemwen were disqualified from the June 22 APC primary
The chairman of the APC screening committee, Prof. Jonathan Ayuba at a press conference in Abuja, noted that the governor failed to produce his Higher School Certificate, HSC, which he tendered to study Classics in 1973 at the University of Ibadan and the committee could not verify the governor's National Youth Service Corps (NYSC) certificate.
The disqualification was shadowed by the sour relationship between Obaseki and the National Chairman of the APC, Adam Oshiomhole.
It was alleged that the Oshiomhole was determined that his successor as governor of Edo State would not clinch the ticket of the APC for the governorship election.
Friday's development may not have come as complete surprise to many political commentators, following the allegation that the incumbent allegedly forged his certificates.
Nigerians have taken to the microblogging platform, Twitter to react to Obaseki's disqualification, with many suggesting that the governor will decamp to the Peoples Democratic Party, PDP, to contest for the governorship election.
Among those who opined that he defects to the PDP was Reno Omokri, who served in the Goodluck Jonathan administration as a senior aide.
Deji Adeyanju another civil right activist, however, countered that Obaseki should stay within the APC and fight for his right.
Many twitter users were, however, caustic towards the APC asking why the governor was found eligible in 2016 and not in 2020.
A section of Twitter users opined that the treatment of Obaseki is a replay of the fate of the former governor of Lagos State, Akinwumi Ambode, who was denied the APC ticket for reelection in 2019.
GWG gathered the following tweets: