Amaechi Needs Wisdom To Navigate Plots Ahead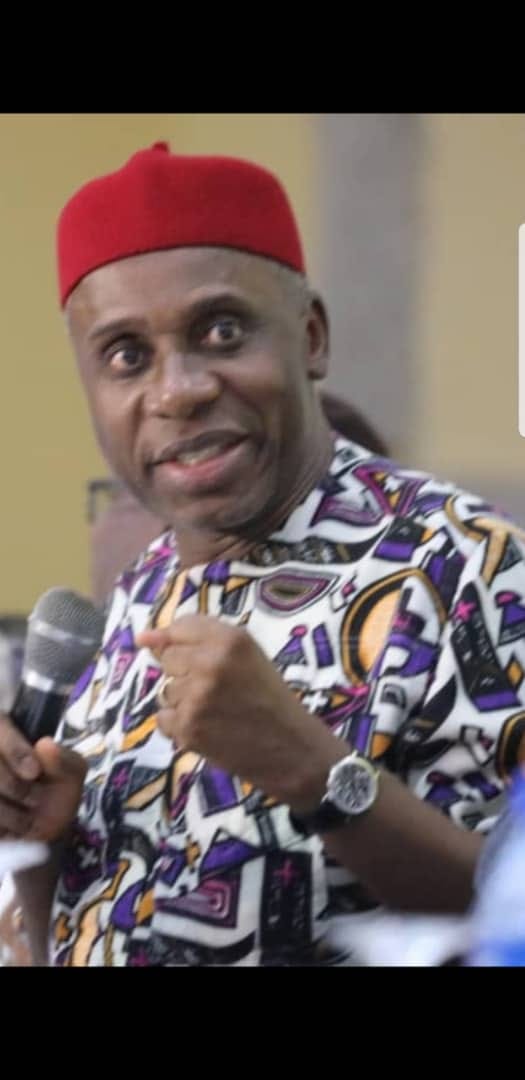 By Chuks Ekpeneru
Two recent political developments in the Rivers State Chapter of All Progressive Congress (APC) may have become a source of concern for the camp of former Governor Rotimi Amaechi.
The first was the appointment of his estranged friend, Senator Magnus Abe into the board of the Nigerian National Petroleum Corporation by President Muhamadu Buhari.
Not long after, a high court in the state declared Igo Aguma, another estranged political disciple as the acting chairman of the party in the state.
All these came after another close disciple, Dr. Dakuku Peterside was removed from his position as the Director-General, Nigerian Maritime Administration and Safety Agency, NIMASA.
Amaechi as Minister of Transportation was reportedly not taken into confidence with the replacement of Dakuku.
Political observers say the happenings are part of plots by forces in the ruling party to weaken each other ahead of the 2023 election.
With Buhari not running again, the calculations are flying in different corners with actors applying weapons to eliminate perceived internal opposition.
Amaechi had been a vocal power broker and was reported to be among the few ministers that stood up against the over bearing influence of late Chief of Staff to the President, Abba Kyari.
It was also rumoured that Kyari tried unsuccessfully to block his return in the second term of the administration.
The Ikwerre born Amaechi has always been in the trenches, coming from exile to become governor of Rivers State for eight years. He is presently engaged in a battle with some of his "boys" to control APC in the state.
Amaechi is also fighting for relevance in the volatile Niger-Delta region where the stakes are high.
With the war over the control of the Niger Delta Development Commission, NDDC consuming the political capital of many politicians, notably Senator Godswill Akpabio and Senator Ovie Omo-Agege, Amaechi has largely remained out of the battle.
Those who know say that this is about the first time that Amaechi has not been involved in the constitution of the NDDC board.
The appointment of Abe and the court decision affirming Aguma has far reaching consequences as his hold may become shaky and Nigeria politicians being what they are may decide to abandon him and follow those that can offer more.
The forces that seem to be ready to fight him may not have forgotten how he galvanized his fellow governors to remove former President Goodluck Jonathan from office in 2015.
It is not impossible that Abe may join forces with those that want to throw the Lion of Ubima into political oblivion for his own relevance.
Amaechi is also not in good terms with the administration back home, as another of his enstranged disciples, Nyesom Wike is heavily on ground.
He has been very loyal to President Buhari. But with nothing at stake PMB may just sit back and watch the drama.
Amaechi who has survived several plots undoubtedly needs all the wisdom to navigate the tricky road ahead.