Ize-Iyamu Asks Obaseki To Return To APC
Don't Make My 2014 Mistake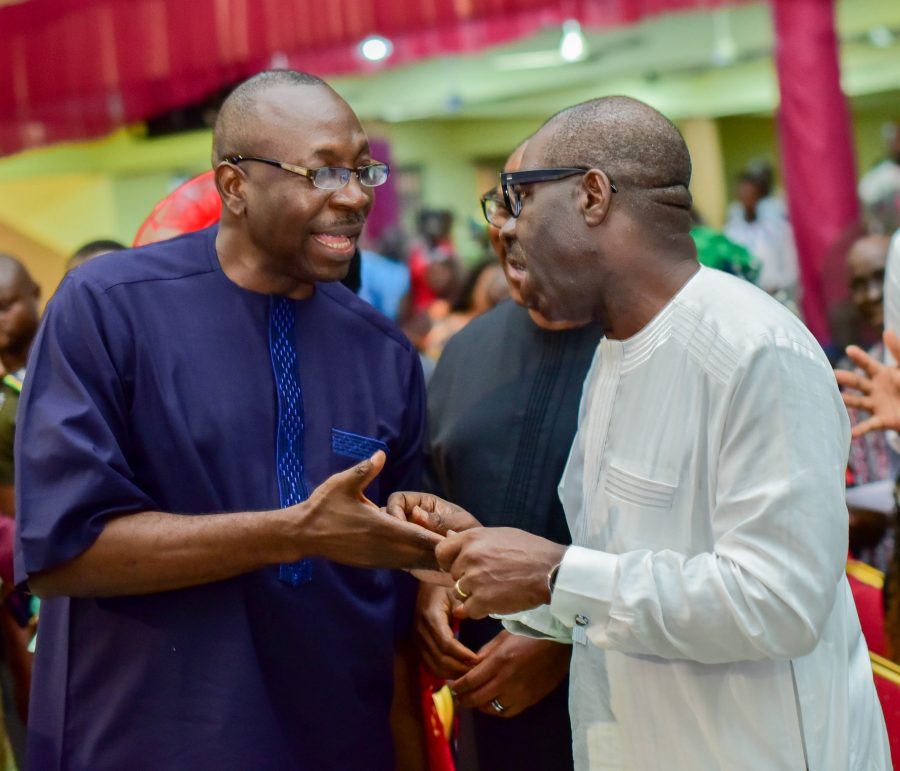 Pastor Osagie Ize-Iyamu, has asked Governor Godwin Obaseki to return to the All Progressives Congress, APC and not make the mistake he made himself in 2014 by moving over to the Peoples Democratic Party, PDP.
Speaking following his victory in the APC primary election, he vowed to carry the governor along if he returns to the party.
Ize-Iyamu had defected to the PDP in 2014 just before the formation of the APC.
Speaking after he was declared winner of the primary, Ize-Iyamu said:
"By this process we just competed, the party is now on its step to full recovery. I also salute Governor Obaseki, and I will appeal to him to return to the party," he said.
"In every party we have disagreement but I don't want it that it is this disagreement that would push him out. I once made that mistake. It might be nice for him to come back, and certainly I'm going to work with with him.
"We've shown the example today in APC as we are determined to be law abiding. The few months we have for campaign, let's do it in a law abiding manner. I'm pledgeing on behalf of my party that we will be peacul and respectful.
"I'm naturally happy and humbled by the overwhelming support from the 18 local government areas. I'm so related that there was no incident of violence as this has been my prayer point. The election went on with strict adherence to the state's government COVID-19 regulations."