Abiola Ajimobi Dies At 70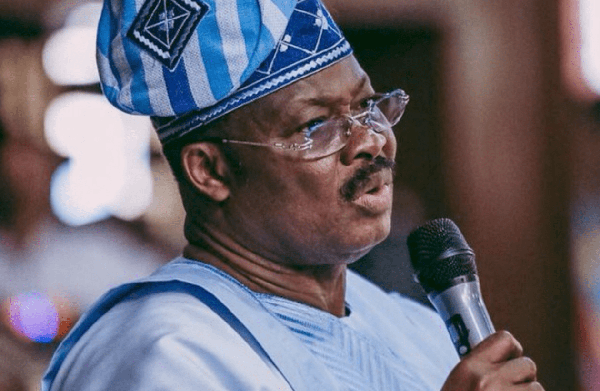 Erstwhile governor of Oyo State, Senator Abiola Ajimobi who gained fame for his meticulous dressing as governor and appellation as 'Constituted Authority' has died.
Senator Ajimobi died on Thursday after a protracted illness. He was said to have been suffering from COVID-19 sources in Ibadan revealed to GWG.
The immediate former governor of Oyo State had also lately been in the news over his nomination as acting national chairman of the All Progressives Congress, APC.
Ajimobi, 70 had been on life support at the First Cardiology Hospital in Ikoyi, Lagos. It is the same hospital where the erstwhile Chief of Staff to the President, Mallam Abba Kyari also died due to COVID-19.
Before the advent of the present administration, Ajimobi had won the reputation of being the first governor in the history of Oyo State to serve two terms.
He also built a legacy for infrastructural development and cleaning up Ibadan. He also along the way won the moniker of Constituted Authority for not suffering rivals gladly.
Ajimobi is survived by his wife, Florence and five adult children.
Send Us A Press Statement Advertise With Us Contact Us