Concern As Delta Records 17% Of COVID-19 Cases
490 New Cases On Sunday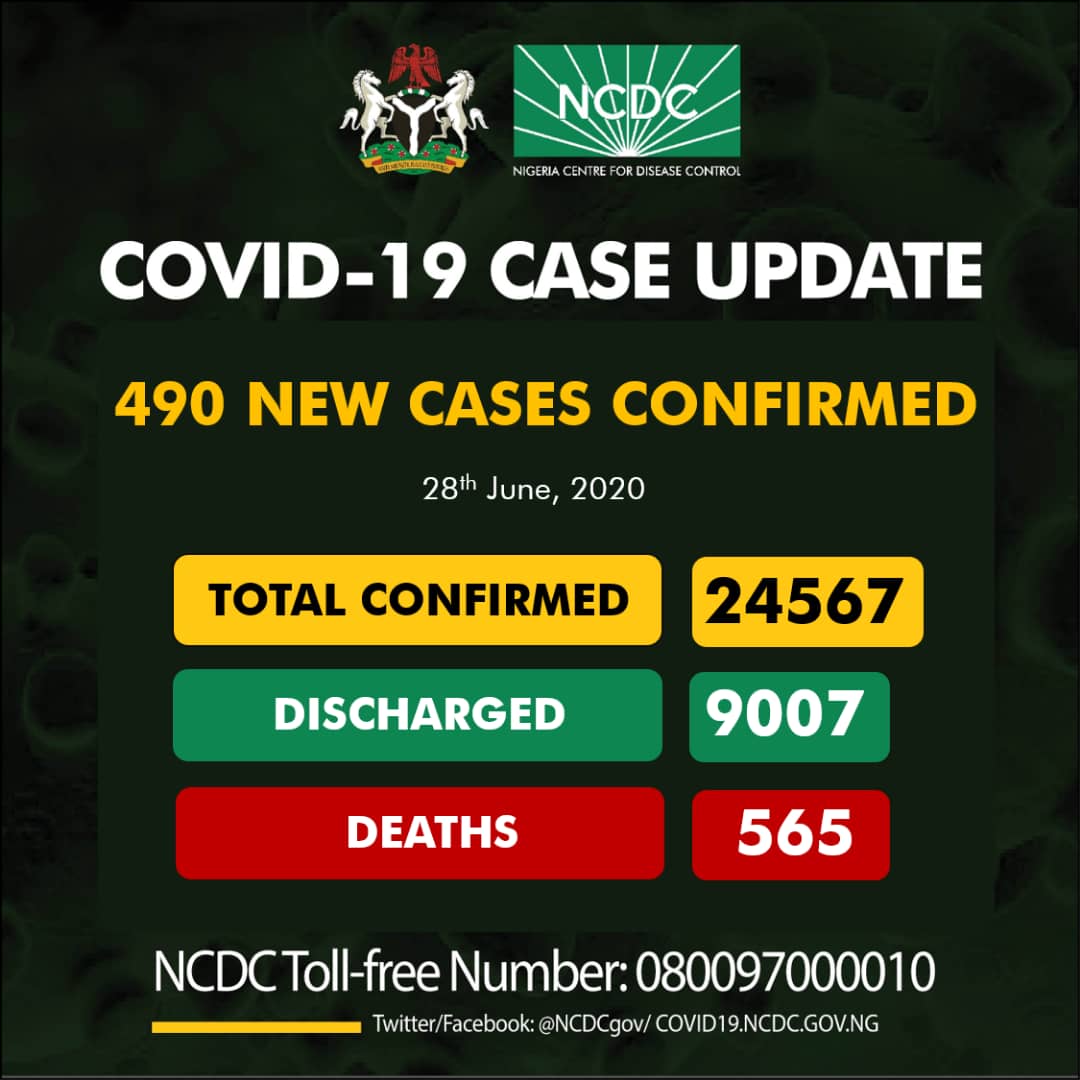 By GWG Staff
Nigeria on Sunday recorded 490 new cases of COVID-19 in 20 states, bringing the total number of infections in the country to 24,567.
The Nigeria Centre for Disease Control (NCDC) made this known via its Twitter handle late on Sunday.
The centre also reported seven deaths.
The health agency said that no new state reported a case in the last 24 hours.
The centre said Lagos as has been the case had the highest number of incidents with 118 cases representing 24% of the cases, while Delta had 84 cases representing 17% of the cases.
The NCDC tweeted thus:
Delta State where the authorities have demonstrated a particularly robust response to the pandemic has, however, continued to witness strong manifestation of the disease. The governor of the state, Dr. Ifeanyi Okowa who has led the response, himself being a medical doctor is presently in isolation following the positive confirmation of his daughter.
The Secretary to the State Government, SSG Cheidu Ebie and the commissioner for information, Mr Charle Aniagwu are also in isolation following positive tests.