Oyakhilome Alleges Plot In Black Lives Matter Protests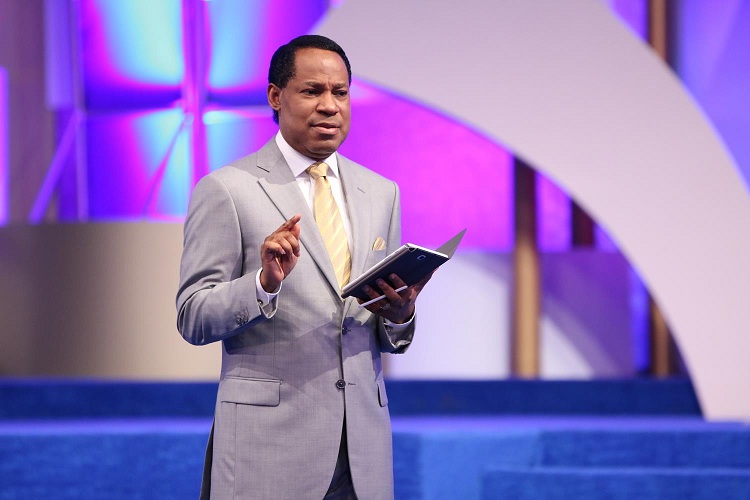 By Ayodele Oluwafemi
Pastor Chris Oyakhilome of Christ Embassy has again stirred controversy after alleging that the BlackLivesMatter protests were stirred to provide a cover for the implantation of microchips in human beings.
He alleged that the focus was not really on the sanctity of black lives but on the cover operation.
Oyakhilome, in a sermon, on Sunday, claimed that the police reforms that trailed the BlackLivesMatter protest, following the murder of a black man, George Floyd was a covert plot to implant microchips in humans, in order to control them.
The video of the sermon has appeared on the social media sparking mixed reactions.
The cleric said the reforms would lead to non-existence of police, which will give room for a legislation to forcefully implant microchips in citizens, that would enable total control of citizens by government.
In his words, "There are many who don't know what is going on in the United States with the riots. It is not about the guy that died, it is not about black folks, and it is not about black lives matter.
"I will tell you what it is about. From protests to riots and then more people have died since then and the call for disbanding, abrogation, cancellation, defunding of the police.
"Why is that? You think it is limited to the United States? No, it is not. Why are they doing it? It is part of the game. It is simply because they want to come in with the alternative method for security.
"What is that alternative method? It is total control- RFID microchip. That is what it's about.
"And so, you are going to find people getting rid of their police and you will see cities experimenting one after the other. The cities say no police, everyone must get the microchip. And with that, you are going to know everybody."
See video:
Send Us A Press Statement Advertise With Us Contact Us