Video: Top Actress Laments, Begs Over Nude Pix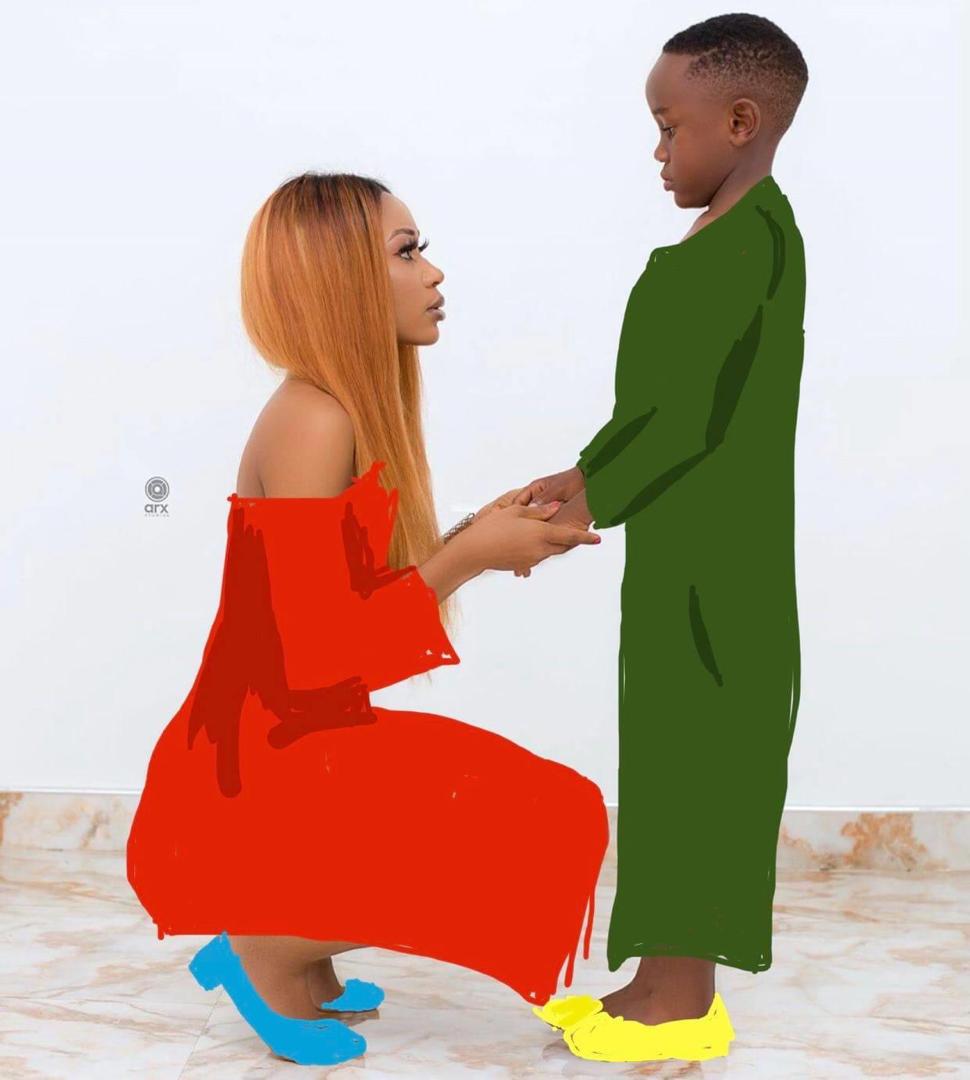 By Ayodele Oluwafemi
Top Ghanaian actress and Instagram celebrity, Alade Brown has insisted that the naked picture she posted on Instagram with her son was not with bad intentions, noting that she regretted during such following the backlash she received after the post.
The actress, had on Tuesday shared some pictures on Instagram with one of them showing her completely naked with her son wearing pant, to celebrate his seven years birthday.
Minutes after she posted the pictures on her Instagram handle, she received backlash from many who believed that her action was morally bankrupt and could affect the mindset of her little son.
Following the backlash, she deleted the picture from her Instagram handle, but the image had been circulated on the social media.
In a recent video, the actress, a single mother, said the picture was not with bad intentions, saying she passed through lot of pains before giving birth to her son, a situation she said led her to take the naked picture.
Tendering the apology alongside her son, the 7-year-old boy said, "Ghanaians, please forgive my mummy, she is a good person."
She said the harsh words meted against her after posting the picture changed her earlier opinion about her action, saying she regretted doing so.
She said, "I have not been myself. The sadness is really hitting me after I post a naked picture in front of my son on his birthday. All I want to say is please forgive me. It will never happen again. Even though I did not post it for bad intentions.
"It was out of the pain, I went through after I gave birth to my son. I realized that the post was not good, so I took it off, looking at the insult and the curses I'm seeing on my page. Have regretted posting it, I just want to say a big sorry to whoever I hate by posting that bad picture, it is not for bad intention."