Buhari's Supporters Mum As Uproar Over Fuel Price Hike Mounts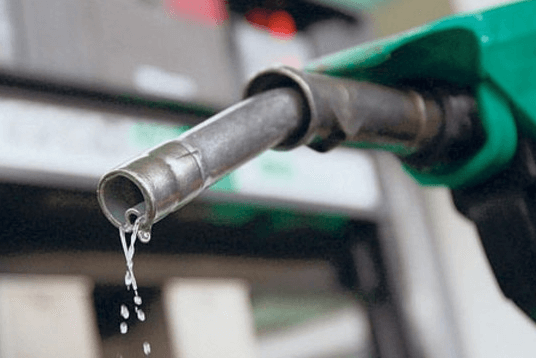 By Ella Makondo and Ayodele Oluwafemi
Uproar has rocked the polity following Tuesday's increase in the price of fuel at the depot which is now estimated to bring petrol prices to an estimated N160 per liter.
The depot price of the commodity was raised from N132 to N151.56k per litre following a memo leaked from the Ibadan Depot of the Nigerian National Petroleum Corporation.
Among those who took to the social media to flay the increase were activists and politicians with former Governor Ayo Fayose letting out that he warned Nigerians on the prospects of the All Progressives Congress, APC.
Many Nigerians also lamented that the increases came just as increases were also effected in the electricity tariff and television subscription.
Critics fumed that the increases coming at a time that other governments were making adjustments to soothe their populations upon the COVID-19 pandemic, they alleged that it was ironical that the Nigerian government was making things more difficult.
@GovAyoFayose tweeted: "Petrol is now N151.56. The increment was made when other countries are adopting measures to reduce the effects of COVID-19 lock down on their citizens.
Just in case those who led the Save Nigeria protests across Nigeria during PDP govt of Jonathan are not aware. I warned."
@RuggedyBaba tweeted: "Electricity tariff "raised" Petrol price "raised" Is this curfew too heavy?"
@StanCSO tweeted: "No responsible government will increase the price of an essential commodity such as petrol in the midst of biting hunger caused by both bad governance and the current pandemic. Nowhere in the world will you see this level of insensitivity except in Nigeria."
@adeyanjudeji tweeted: "The people who were jumping up & down in Ojota with us under GEJ when Petrol was N86 are now buying for N151 without complain. Fear will not even allow them try the things they did against Jonathan to Buhari."
@AM_Saleem tweeted: "Buhari was shocked when petrol was bellow N70 per litre during GEJ regime, now 1 litre of petrol is N151. After all, he appointed himself as the minister of petrol. wow! The change we were promised."
@EOkala tweeted: "In the same week Electricity tarrif increased Dstv subscription increased Petrol pump price increased Interest on savings in banks reduced to 1.25% from 3.75%. Inflation on the rise Unemployment on the rise Standard of living depreciating This nation is officially a failed one."