NGO To Empower 500,000 Waste Pickers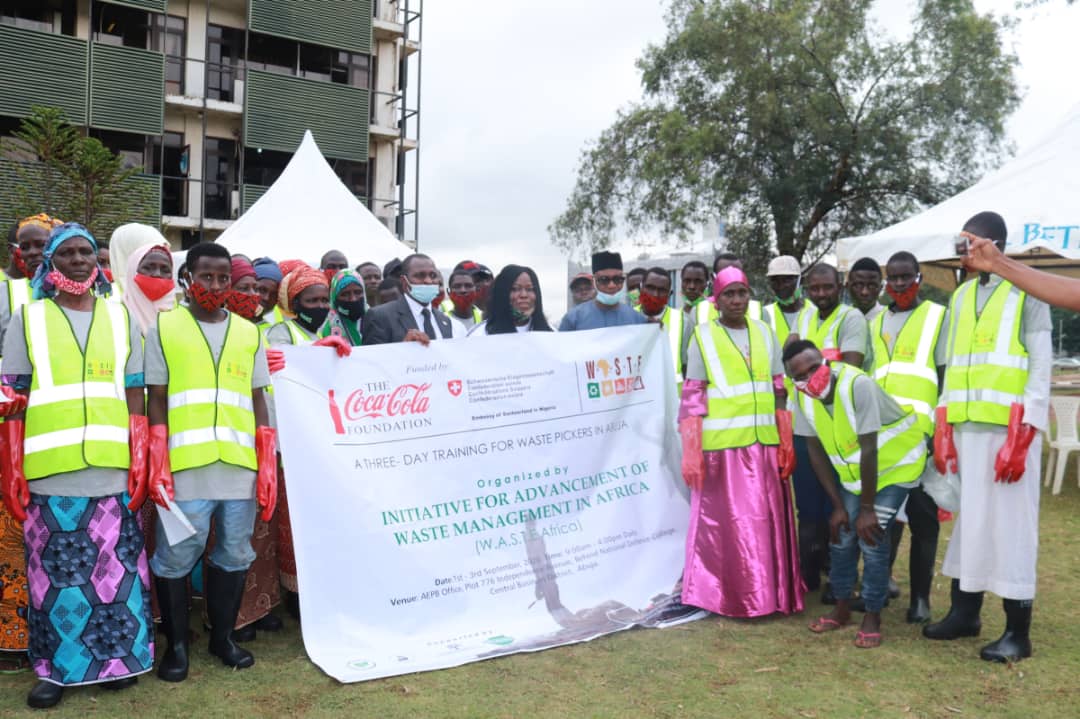 By Chuks Ekpeneru
The Initiative for Advancement of Waste Management in Africa (W.A.S.T.E Africa) has unveiled plans to empower 500,000 waste pickers across the federation.
The Managing Director, Chanja Datti, Ms. Olufunto Boroffice, disclosed this at a 3-Day training for waste pickers in Abuja.
The 3-day training funded by Coca-Cola and supported by Chanja Datti, Abuja Environmental Protection Board, Trash Monger, National Environmental Standards and Regulations Enforcement Agency (NESREA) and Fair Plastic Alliance, empowered them in health and safety and financial literacy.
Ms. Boroffice in an interview noted that waste pickers are critical in waste management in the country, hence they need to be protected.
"Our aim is to protect the 10000 waste pickers we have identified. They are a critical part of waste management infrastructure. They are the ones that go round the dump site picking materials.
"Lots of them don't have ID cards, bank account, health insurance and safety training.
"People look down on them. If we don't protect them, we will be leaving on the dump site.
She said the initiative will spread across the country, targeting about 500,000 waste pickers.
Speaking also, Mrs Anastasia Akhigbe, Head, Waste Control Division, NESREA, said the government recognises the importance of the waste pickers, hence, the need to train them to protect their health.
"They help to protect the environment and need to protect themselves too.
She said they would be educated on the importance of nosemasks, handgloves and foot wears to protect their bodies.
She advised the trainees to organise and come under licensed waste collectors to be able to access more government recognition and support.
Two of the trainees, Comfort Gambo and Rifkatu Belga commended the organisers and said it help them support their families financially.