Obaseki, PDP, Tearing Our Posters – Ize-Iyamu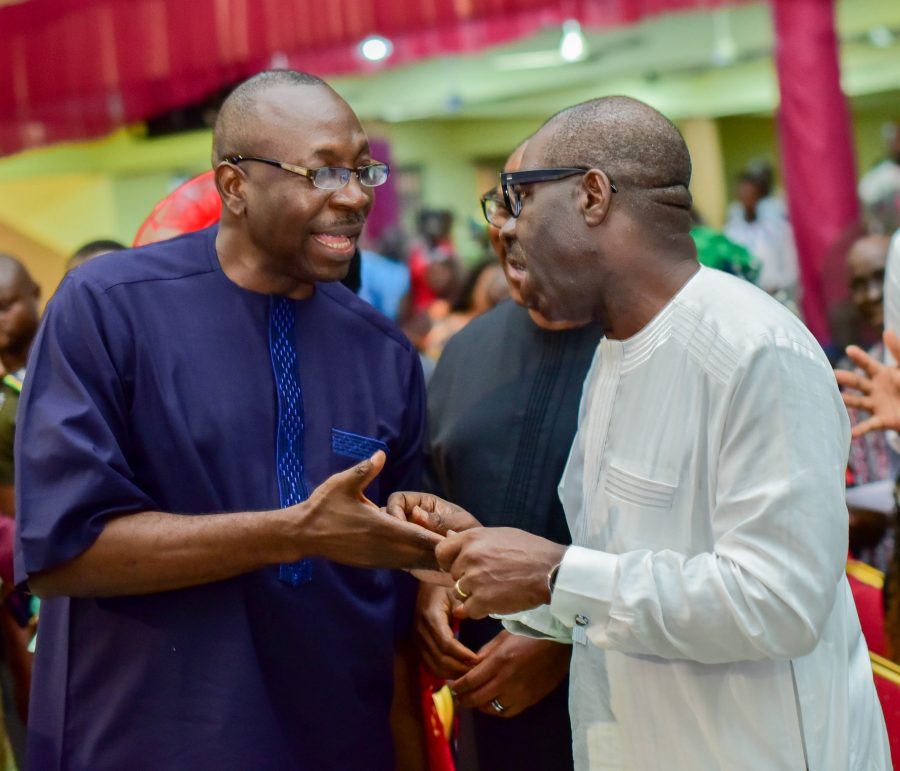 Pastor Osagie Ize-Iyamu has accused Governor Godwin Obaseki and his supporters in the Peoples Democratic Party, PDP of breaching the pace pact reached with the Oba of Benin earlier this week.
The governor in a statement on Saturday said that PDP agents between Friday and Saturday pulled down campaign banners of the APC in Ward 4 of Oredo Local Government Area of Benin City.
Speaking through his campaign spokesman, John Mayaki, he condemned the actions of those he described as the "vandals of the night", asking why the PDP was "trying to bail water out of a sunk ship".
"Continuing its worrisome trend of violence and destruction by day and night, Governor Obaseki and PDP's loyalists have damaged up to 70 campaign banners. If you remember, they left their campaign process and decided to start vandalising our banners and disrupting our rallies last month. Despite the peace accord that the governor, who has violated his constitutional oath, agreed to at the Oba's palace, his thugs still did this.
"This is clearly a violation of what he promised at the Oba's palace. What do they hope to achieve? What they're doing amounts to going to a ship that has sunk to the ocean bed four years ago and bailing water out of it. It won't work."
He expressed hope that the Governor would, for his own sake, stop these acts of destruction so that he would not invite a terrible curse from the palace on his head, as he stood before the Oba and promised to disarm thugs.