I Didn't Mock Nigerians With Wedding Pictures -Aisha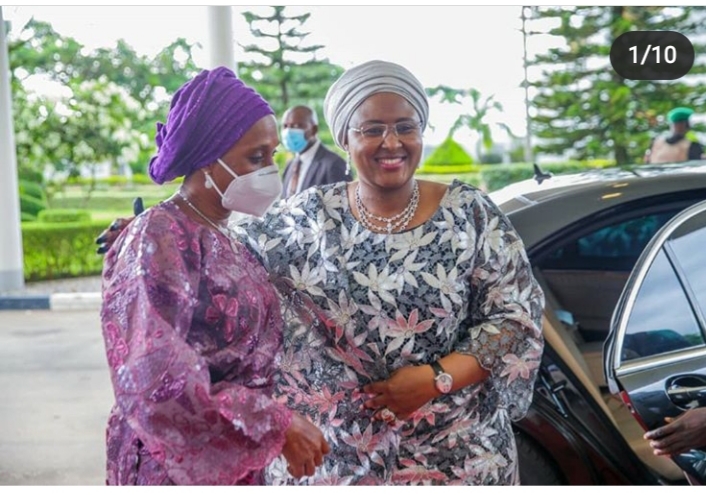 By Ayodele Oluwafemi
First Lady Aisha Buhari has strongly rebuffed a Daily Trust cartoon that depicted her as insensitive in throwing a lavish wedding for her daughter, Hanan in the face of her husband's calls for austerity.
The cartoon published by Daily Trust's Mustapha Bulama was published on the newspaper on Sunday, two days after the wedding between Hanan and Mohammed Turad, a special adviser to Babatunde Fashola, minister of works and housing.
Aisha Buhari posted several pictures of the wedding ceremony on Instagram.
In the cartoon, the first lady was depicted holding the wedding pictures of her daughter, and showing it to Nigerians who are in difficult situation.
Reacting to the cartoon, spokesperson of the first day, Aliyu Abdullahi told BBC Pidgin that the cartoon was unfair, claiming that the wedding ceremony was not insensitive to the plight of Nigerians.
Abdullahi said, "The cartoon of Mustapha Bulama trending is very unfair because the wedding wasn't in anyway insensitive to what Nigerians are going through. In fact, because of that, Mrs Aisha Buhari held a meeting with her staff and told us she wants the wedding to be low key with no massive celebrations.
"The photo she posted of the couple for social media was to thank well-wishers and not to rub it on Nigerian faces."
Some Twitter users also reacted to the cartoon.