Desmond Elliot Under Fire For Defending Godfathers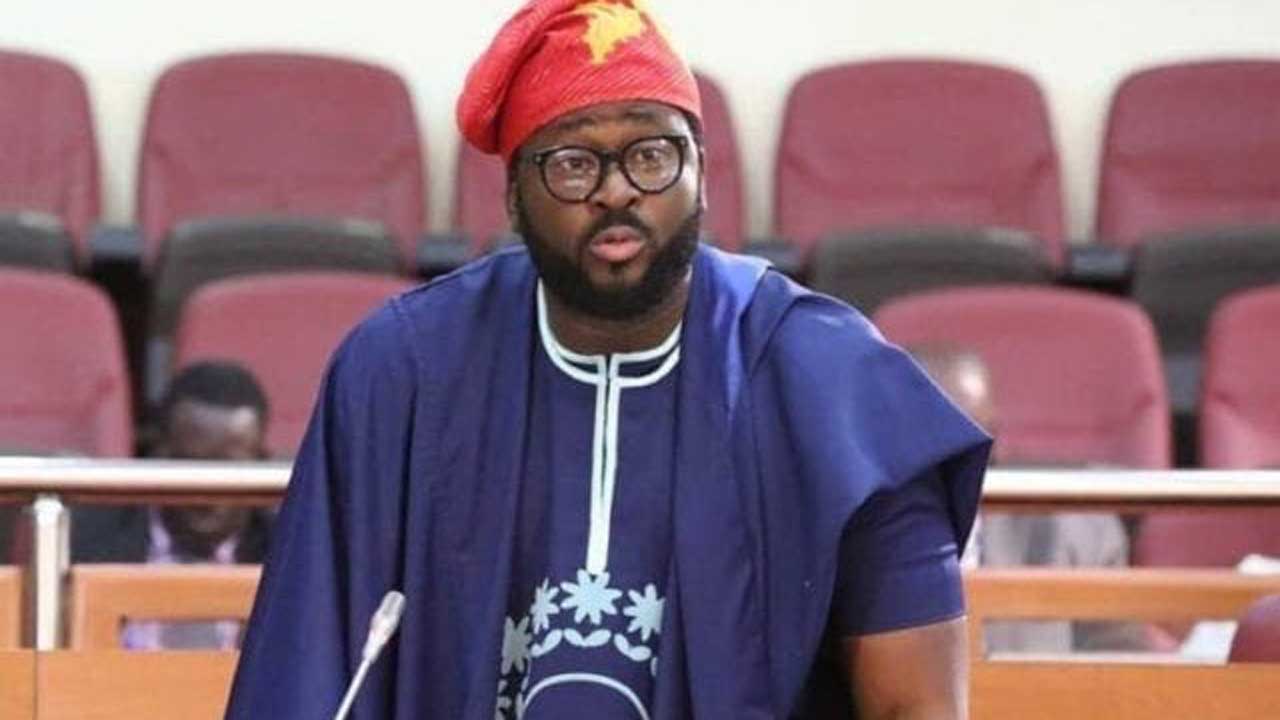 By Emmanuel Adigwe and Ayodele Oluwafemi
The assertion by the popular actor and politician, Desmond Elliot defending godfathers in politics and claiming Asiwaju Bola Tinubu as his godfather has received strong lashing on the social media platform, Twitter.
Elliot in a response to Governor Godwin Obaseki of Edo State whose campaign refrain has been "Edo no be Lagos" said:
"What do you mean by Edo State cannot be Lagos State? You cannot say you can't be Lagos State when Lagos State makes an IGR of over N30 billion every month.
"You can't hear about unpaid salaries or pension. You see projects coming up, investors and investment coming up, we are the fifth largest economy in Africa. So why will you say Edo can't be Lagos because you are trying to sell an idea," Elliot had said.
Speaking about god-fatherism in politics, the actor turned politician said: "If not for God-fatherism would he (Obaseki) be where he is today?"
He added: "A God-father looks after the interest of his people."
His statement has elicited reaction as many Nigerians took to the micro-blogging platform to ask about the effectiveness of his stewardship as a lawmaker in the Lagos House of Assembly.
GWG captures a few of them below:
Fames@eronsjohnson wrote: "Desmond Elliot is a disgusting disgrace to the "not too young to run movement". His comments on Edo politics is distasteful. He should have kept his foolishness in Lagos. Edo is for PDP for the next 4years. He should keep commissioning toilets In Lagos. #EdoNoBeLagos."
ONYEDIKACHUKWU ANAMBRA@OnyedikaAnambra wrote: "Politics has reduced Desmond Elliot to level of MC oluomo . Shameless bloke."
Laycon Brother@kelgrin99m wrote: "'I'm a product of godfatherism… Edo can be Lagos' – Desmond Elliot hits @GovernorObaseki Me: Give the youth a chance! Give the youth a chance; see one na."
Unbeatable@SamuelChinyer12 wrote: "Desmond Elliot someone once said It's better to remain silent at the risk of being thought a fool, than to talk and remove all doubt of it!"
I am_Shedrack@Shedy046 wrote: "Desmond Elliot never expected to be where he is so if he says this shit am not surprised."
Dann_essy@Dann_10 wrote: "This Desmond Elliot no get active Twitter handle to see all these yabbies?"
Lord Fredrick Lugard@OmonxLugard0 wrote: "Desmond Elliot came to Edo State to campaign for APC and Ize-Iyamu. Please somebody should tell him that Edo state lawmakers don't attract and commission toilet as their Constituency projects in 4years."
Oluwaphemy@Oluwaphemy8 wrote: "Desmond Elliot is destroying the process that cemented the 'not too young to run' agenda, I've said it that the youths in govt today are the most useless leaders, Yahaya bello, bashir Ahmed, Desmond Elliot, akin Alabi etc. Very unfortunate that the future blinks."
Iam Bukky@buckysteve wrote: "If Desmond Elliot had mentioned Bukola Saraki or Atiku as his godfather, there won't so much noise on this street this hour, the problem is he mentioned Tinubu, the man they so much love to hate."
Joseph Etim – Your Online Guy @iamjosephetim wrote: "I pray you don't also be a product of bad governance. Desmond Elliot abi Idiot."
BabaT @AtolagbeBO wrote: "'Edo Can Be Lagos & Godfatherism Is Not A Bad Thing' – Desmond Elliot Why are you all surprised? Y'all rated him before? Y'all probably are the biggest fools for rating him. It doesn't really matter if what he said is true or not, he's a product of a failed government."
Akwu N'Esi Obi Ike@Uzomaka_Kelechi wrote: "Desmond Elliot ~ Said God fatherism is Good . Yahayo Bello~ Owing civil servants. Elisha Abbo~ Another useless senator who slapped a woman in a store. Now tell me , is age our problem in leadership?"
Ogbemudia Eddy Uwoghiren@Eddykurrent wrote: "I listened to the interview and I was disappointed. He should have just kept quiet. Desmond Elliot is a shame to the Not Too Young to Run agenda. This guy that commissioned a Toilet for his constituency and installed hand washing station at motor parks with his banners."