I Was Also A SARS Victim – Basketmouth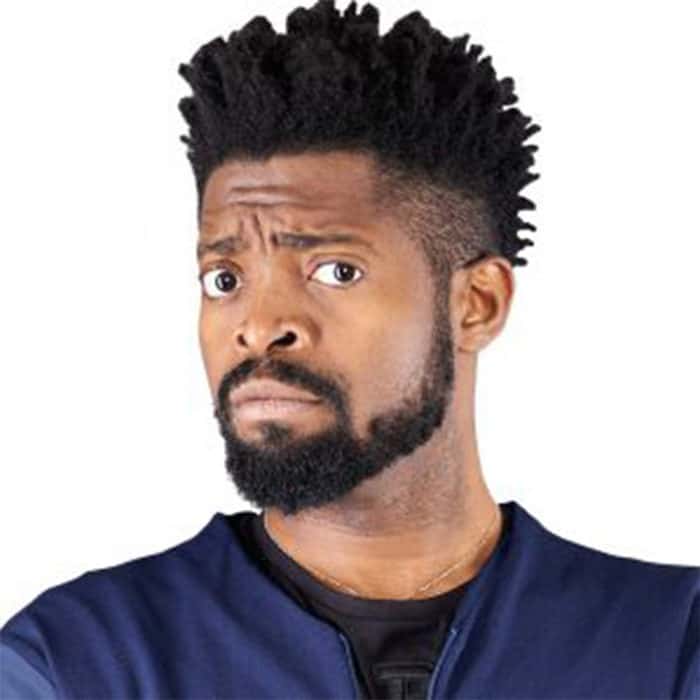 By Emmanuel Adigwe
Popular Nigerian stand-up comedian, Bright Okpocha widely known as Basketmouth, says many political leaders in the country are unperturbed by the #EndSARS protest because their kids are abroad.
The comedian disclosed this on an Arise TV programme on Monday saying that the issue of police brutality stayed too long with political leaders keeping quiet because it didn't affect them.
Okpocha revealed that he was once a victim of police harassment by the operatives of the special anti-robbery squad (SARS).
"The reason why #EndSARS doesn't affect our leaders is that their kids are abroad. They are not in the streets and even if they move around at night, they're protected. That is why they don't care," he said.
"Since this whole thing started, l can count the number of leaders out there that have come out to speak for us, people that we voted into power. How many of them have come outside to talk? None.
"These guys have been doing it for a very long time. First hand, l know and they have harassed me before."
The comedian lamented that the elected lawmakers who are supposed to speak for the people are quiet since the beginning of the demonstrations.
"This is their job. If they are actually doing their job, we won't be in the streets stressing ourselves. They are the ones that should go to Ask Rock and tell the powers about the situation.
"Look, we have been crippled, mothers have been crying for a very long time that their children are being killed and their rights violated but nothing happened."