Trouble In Northern Nigeria Over Bare-Back Pics Of Leading Actress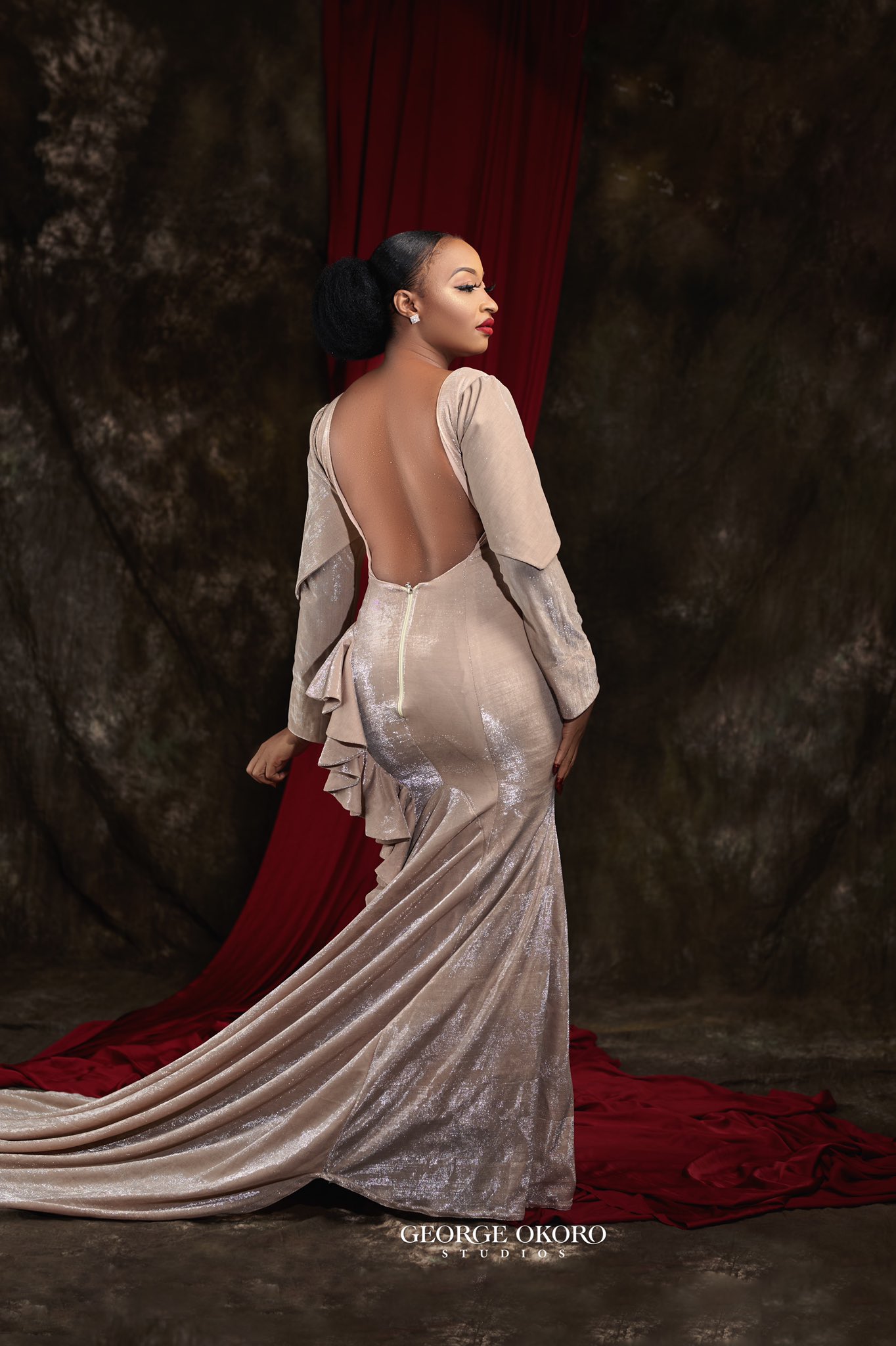 By Ayodele Oluwafemi
Leading Kannywood actress, Rahama Sadau, has come under intense criticism in the social media for sharing pictures in which she wore a gown that revealed her bare-back.
The actress, on Sunday evening, shared the controversial pictures on social media.
However, minutes after posting the pictures on social media, the 26-year-old actress, who is a Muslim, came under attack for what some social media users believed to be indecent dressing.
Those who condemned Sadau argued that her dressing is against the tenets of Islam as they argued that her dressing revealed her bare-back.
@AM_Saleeem tweeted: "Rahama Sadau is probably the most immoral & indecent Arewa Twitter lady. That post was totally wrong and she'll explain that to her creator. This isn't the first time she did this & we're sinners too, but it's better to cover ur sin private than make it public. Allah ya shirya."
@Ahmad___v tweeted: "In a nation that is endowed with varieties of culture and traditions, it is annoying seeing our culture and religion being degraded and disgraced by some negligible people. Honestly our culture, trad. & religion was impliedly humiliated by the outrageous outfit of Rahama sadau."
@_M_Abba tweeted: "Arewa Twitter isn't insulting Rahama Sadau. We're mere correcting her b/cos if she dies doing this unreligious act, her home is hellfire. Call us whatever you feel like calling, but none of us is Assistant Allah. Islam has dress code unlike "you" that often dressing almost naked."
Amidst the harsh reactions some Twitter users came to her defense arguing that she is an adult who can make decisions on what to wear, irrespective of her religion affiliation.
Some also asked those criticizing her to channel the energy to demand for an end to the insecurity in Northern Nigeria.
@O_kanyy tweeted: "If only Arewa Twitter used this energy they used in condemning Rahama Sadau "indecent dressing" to speak up against killings and insecurity in the north I'm sure the north would be a very peaceful place to live in by now."
@_Sufy2 tweeted: "Rahama Sadau is an adult, she has people close to her who are religious. Whatever she post on sm is her choice. I fail to understand why some of you are obsessed with someone's lifestyle. Let's do what's needful. Use this energy to tweet about the insecurity in the North. Humans doing assistant Allah job is crazy though."
See other reactions: