Why We Allowed U.S. SEALs To Rescue Kidnapped American – Defence Minister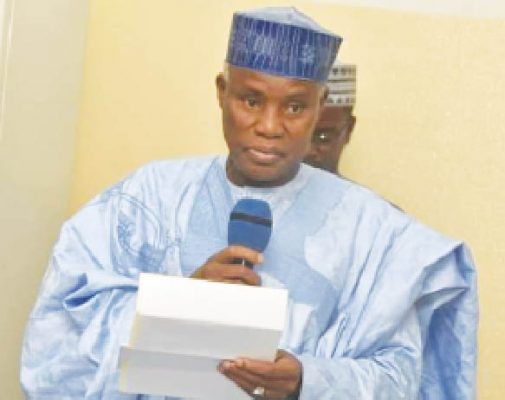 The Minister of Defence, Major General Bashir Salihi Magashi (retd), has given reason why Nigeria gave liberty to United States Navy SEALs to come into the country and rescue a kidnapped American.
Magashi who spoke to reporters on the sidelines of the 2021 budget defence before the Senate Committee on Defence said the request was granted because Nigeria considered the United States a friendly country.
It was the first time a Nigerian government official would speak on the operation which happened last weekend.
President Donald Trump had boasted about the feat during a campaign outing and on his twitter handle.
He said the request was granted almost immediately it was made. He, however, did not elaborate on the mission which was the first time that the United States was known to have carried out an unfriendly military operation within Nigeria.
He firmly dismissed insinuations that the United States carried out the operation without informing the Nigerian authorities or violated the country's sovereignty.
An American missionary, Philip Watson had been kidnapped in a village, Massalata near Birnin Konni in Niger Republic, and relocated to Nigeria.
United States officials reportedly immediately made contact with the Nigerian officials once they located the kidnappers who had made contact with the family of their victim.
In the operation conducted within Northern Nigeria, the United States special forces snatched the victim and killed six of the seven kidnappers.
Details of the operation have, however, not been made known.