DJ Switch Asks Sanwo-Olu To Respond To CNN Report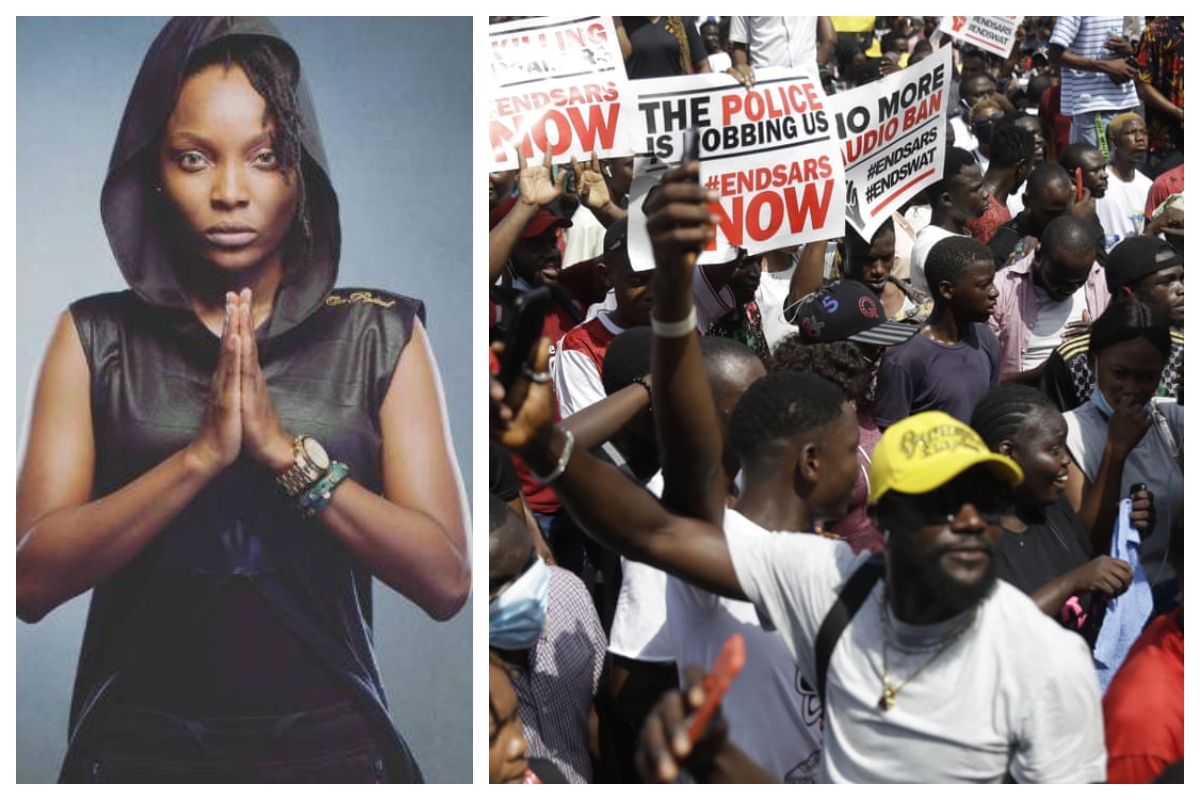 By Emmanuel Adigwe
Popular Nigerian Disc Jockey, Obianuju Catherine Udeh, better known as DJ Switch, has reacted to the recent documentary by the US based television network, CNN on the Lekki Tollgate incident of October 20, 2020.
GWG writes that CNN had done a documentary that alleged a cover-up of the incident on the part of the Federal Government and the military especially.
It will be recalled that on October 20 at the peak of the #EndSARS protests, soldiers had cracked down on the protesters massed at the Lekki Tollgate.
The exact number of casualties has, however, remained unclear following disputations between the government and protesters.
CNN in its report refuted the claim by the Nigerian Army that live bullets were not fired on protesters.
According to CNN, live bullets traced from Serbia were used on protesters and in one hospital alone at least 15 persons were injured and treated. The leg of one person had to be amputated.
CNN also disclosed that some families are still searching for missing relatives who joined the #EndSARS protests.
Reacting to this development, DJ Switch took to her Twitter account on Wednesday saying that Governor Sanwo-Olu should tell the world the truth.
She wrote: "Hello @jidesanwoolu have you seen the CNN report yet? So, who gave the order to shoot at peaceful #EndSARS  protesters at the Lekki Toll gate on 20-10-2020? #LekkiMassaccre."