Why I Won't Join Gang-Up Against Tinubu – Fayose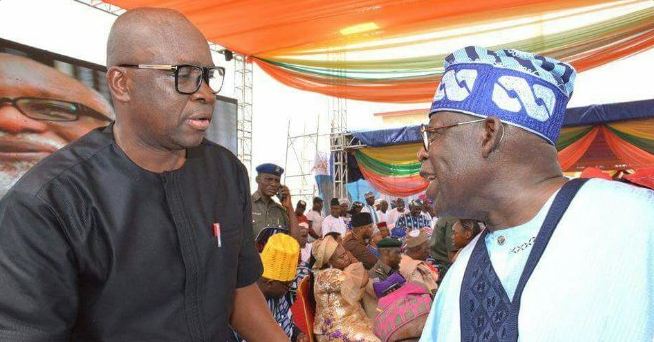 By GWG Staff
With the prospects of Asiwaju Bola Tinubu increasingly becoming beclouded by intrigues within and outside the Southwest, Ayodele Fayose vowed on Saturday that he would not join enemies of the National Leader of the All Progressives Congress, APC to pull him down.
Speaking on the sidelines of celebrations to mark his 60th birthday, at Afao Ekiti, Ekiti State, Fayose said that the former governor of Lagos State had paid his dues and should be well accorded his place of recognition in the national political landscape.
According to him Tinubu besides paying his dues could be described as one of the greatest builders of men in Nigeria at the present time and as such that he, Fayose would not join his enemies to pull him down.
He said, "I am not championing the cause of Tinubu, I am not in the position to do that, but there is no denying the fact that Tinubu is a prominent Yoruba leader, whether in APC or in PDP. There is no gainsaying that fact. Fayose is a prominent son of the Yoruba nation.
"What I am trying to say is that we can't hide their identities and goodwill for political reasons. We can't deny their contributions. Other leaders from the North like Ahmadu Bello made different impacts. So, Tinubu has paid his dues. I have paid my dues, Okowa has paid his dues, Wike has paid his dues. We need to acknowledge them.
Among those present at the reception was the Deputy Governor of Ondo State, Agboola Ajayi.
Fayose pointedly asked him to consider rejoining the PDP after momentarily joining the party from the APC and exiting to contest the Ondo governorship election on the platform of the Zenith Labour Party.
"It is important for you to put the past behind, return to the PDP and join hands with other leaders in the State to rebuild the party," Fayose told him.