Ehigiamusoe Is CEO Of The Decade, LAPO Bank Of The Year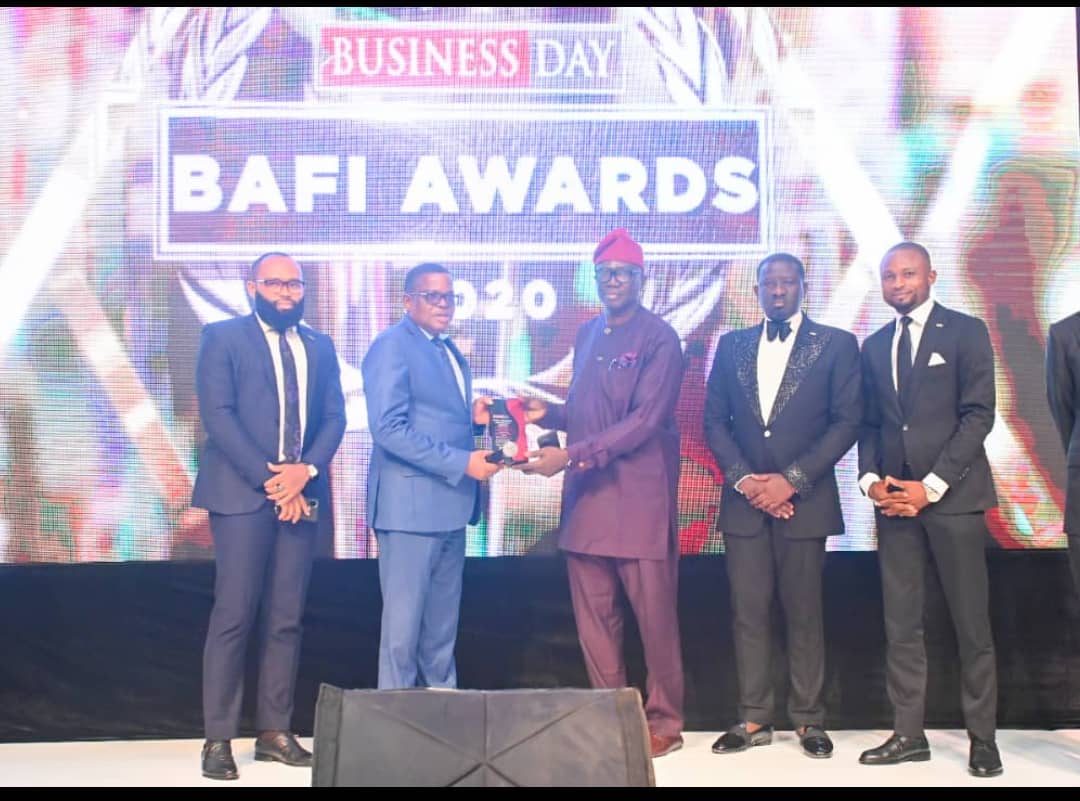 Dr. Godwin Ehigiamusoe has won the 'CEO Of the Decade, Microfinance Banks Category,' in the 8th edition of Businessday Banks and Other Financial Institutions(BAFI) Awards.
Dr. Ehigiamusoe's recognition came as his bank, LAPO Microfinance Bank was also awarded the Bank of the Year 2020' Microfinance Banks Category for the seventh consecutive year, underlining what the bank described as its consistency in delivering on its core mandate to its stakeholders.
The awards came in the heels of the recognition of Dr. Ehighiamusoe's strategic positioning of LAPO Microfinance Bank Limited as the largest microfinance bank and most socially impactful microfinance bank in Nigeria.
Speaking following the recognition, Dr. Ehigiamusoe, founder LAPO, gushed, "Micro-lending has been my life; and I cherish my decision to get involved very early," as he dedicated the award to all stakeholders in the sector-regulators, operators and funders – past and present.
Oluremi Akande, Head of Communications of LAPO Microfinance Bank Limited while emphasizing another milestone in the annals of the bank said that LAPO Microfinance Bank Limited consolidated its position as Nigeria's premium Microfinance institution with the award of "Microfinance Bank of the Year 2020' Microfinance Banks category at the prestigious Businessday Banks and Other Financial Institutions (BAFI) Awards.
Furthermore, she observed that, "LAPO Microfinance Bank Limited won the award for the seventh consecutive time (2014-2020).
She said it underpinned the bank's consistency in the delivery of its core mandate of social and economic empowerment of members of low-income households, owners of Small Medium Enterprises and other critical stakeholders.
"We dedicate this award to the almighty God, our Clients, Founder, Board, Management and Staff of LAPO Microfinance Bank Limited," she said.
"In spite of the unprecedented times, LAPO remains undaunted and committed to its over 30 (thirty) years mandate of continuously improving lives through the provision of easy access to micro-credit and other social interventions," she affirmed.